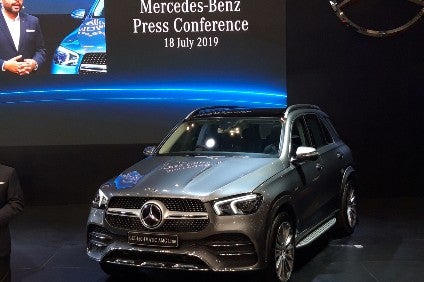 The Gaikindo International Indonesia International Auto Show (GIIAS) got under way earlier than usual this year, on 18 July, as the industry looked to stimulate buying activity in the domestic market after a weak first half of the year.
Preliminary data released by the automotive industry association showeds vehicle wholesales fell by just over 13% to 481,577 units in the first six months of the year.
There was little in the way of new model launches at the show which would indicate that the market is poised for a rebound in the second half of the year, however. At the beginning of the year Gaikindo forecast total sales to be slightly weaker at 1.1m units this year, down from 1.15m units in 2018.
Toyota's only new model launch at the show was the Supra sports coupe which is imported from Japan and not expected to sell in significant volume in Indonesia while Daihatsu limited itself to launching only special edition versions of existing models.
Mitsubishi Motors was the most active among the Japanese automakers with the launch of the 1.5-litre Eclipse Cross and the new Outlander seven seat plug-in hybrid both of which also are imported from Japan.
The company also launched the redesigned Thai-made Triton, the best-selling pickup truck in Indonesia with almost 12,000 sales last year.
Mazda launched the redesigned Mazda 3 model at the show, which it, too, imports from Japan, while Honda launched the new Accord midsize sedan which it imports from Thailand and Suzuki launched the Japanese-made Jimny SUV.
Hyundai continued the global rollout of the Kona model with the two-litre SUV making its Indonesian debut at the show.
Among luxury brands, Mercedes-Benz launched the new GLE SUV and CLA passenger car while BMW launched new 3-series and 8-series sedans, the X7 SUV and the i3 electric vehicle, and Audi its Q8 flagship SUV.