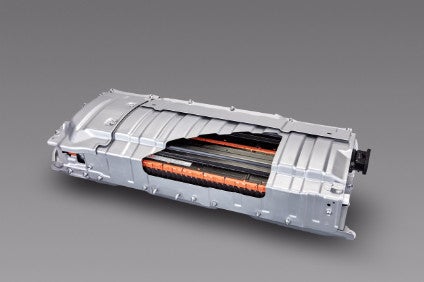 Singapore-based battery developer SES unveiled at a virtual event a new hybrid lithium metal battery large enough to power an electric vehicle (EV).
The company, previously known as SolidEnergy Systems, hopes to commercialise its EV battery technology by 2025. Its 107 amp/hour Apollo battery has energy density of 417Wh/kg which is around 40% higher than lithium ion batteries used in current EVs, the company claimed.
The hybrid lithium-metal battery, the company's largest so far, weighs less than 1kg and can be recharged from 10% to 90% in 12 minutes, the company claimed. It uses metal in place of commonly used graphite which gives it an energy density at least 30% higher than lithium ion. But it is also more prone to fire, however, which is one of the key areas needing improvement before full production can be launched.
SES, in which SK Group and Hyundai Motor were early strategic investors, said this was the first time a lithium metal battery with a power density of over 100 amp/hour had been offered.
CEO Qichao Hu said: "We're very excited about this and we're working with several companies to put this battery into actual vehicles".
SES said it was building a lithium metal battery factory in Shanghai, with pilot production expected to commence in 2023, and a second pilot production line operation planned for South Korea.
Hyundai Motor invested US$100m in SES and was working with the company on developing lithium metal technology.