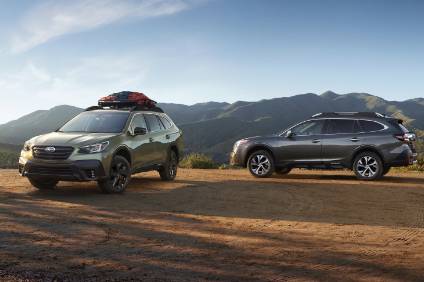 The recovery of the US light vehicle market continued in September with sales hitting an estimated annualised level of around 15.9m units and manufacturers reporting low inventory levels. Private buyers appear to be returning to the market in droves with retail sales surging as fleet sales continued to slump.
GM said its sales rebounded significantly in September, finishing the month with year-over-year sales increases.
"Our dealers are doing exceptionally well utilizing a combination of customer-facing online technologies – such as Shop. Click. Drive. – and showroom sales to deliver vehicles safely to our customers. This is contributing to retail share gains while we continue to refill the pipeline," said Kurt McNeil, GM vice president, U.S. Sales Operations. "Industry-wide, dealers are selling a high mix of large pickups as the summer comes to an end. Our strong large pickup and all-new full-size SUV lineups from Chevrolet and GMC are selling extremely fast."
GM said pandemic-induced auto demand drivers include consumers seeing private vehicles as a safe space for both local and long-distance trips as well as some consumers' savings being boosted by foregone vacations and entertainment spending. It also said city residents have increased interest in owning a vehicle as some seek to move to the suburbs and others want to escape the city on weekends.
A number of manufacturers in the US reported sales up versus last year in September, but many have now moved to quarterly sales reporting (look out for just-auto's quarterly analysis on Monday). Ford has yet to report its sales numbers.
Leading the demand recovery are retail sales and rising demand from consumers buying cars at dealerships. Fleet operators are still reeling from this year's pandemic crisis. Low inventories due to shutdowns earlier in the year are driving prices higher.
Hyundai Motor America reported total September sales of 54,790 units, a 5% increase compared with September 2019. Retail sales were up 21%. Hyundai fleet sales were down 67% and represented 5% of total volume. Hyundai said it anticipates outperforming the retail sales industry average again in September, something it has accomplished every month in 2020.
Subaru of America, Inc. reported 60,103 vehicle sales for September 2020, a 16% increase compared with September 2019. "September was a standout month at Subaru, and thanks to our retailers, it was our best-ever September and best month of 2020," said Thomas J. Doll, President and CEO, Subaru of America, Inc. "This has been a challenging year for us all, but the success we have seen this month gives me hope and excitement for a strong fourth quarter."
Kia Motors America announced September sales of 55,519 units, with retail sales at 53,513 – up 35.5% on last year and a new record for the brand.
Mazda North American Operations (MNAO) reported total September sales of 24,237 vehicles, an increase of 28.7% compared to September 2019.
Volvo Car USA said it maintained its upward sales trend retailing 10,274 cars in September 2020, 10.2% up on the same period last year and marks the best September result for the brand since 2004.