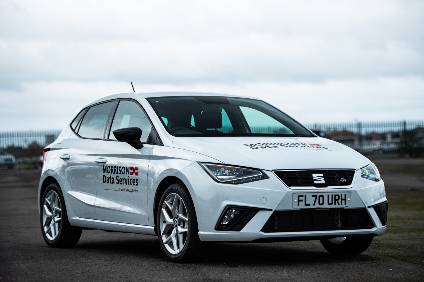 The VW Group-owned SEAT brand in the UK has announced it is to supply 700 vehicles to infrastructure firm M Group Services, in what it says is its biggest ever single-contract fleet deal.
The new cars will replace 500 outgoing Seat models on the M Group fleet, and expand it by 200.
The order is for Ibiza superminis in the FR equipment grade, powered by 95hp petrol engines.
SEAT says its fleet team has developed a bespoke handover process accounting for Covid health and safety requirements, which will see around 200 cars delivered each month.
M Group executive director for plant and fleet solutions Jeremy Harrison said: "After a tough competitive tender process, SEAT won the tender to supply these vehicles into M Group's Eenergy division for the data services meter reading teams.
"SEAT provided us with a high-quality vehicle with a good specification and safety standard at a very competitive total cost of ownership.
"SEAT has also done an excellent job in supporting us post-sale with the nationwide delivery of these vehicles to our meter readers through a particularly challenging time."
SEAT UK head of fleet Craig Cavanagh said: "SEAT Fleet has gone from strength to strength over recent years, and our biggest ever fleet order with such a great brand is a yardstick of our outstanding progress as both a manufacturer and fleet provider.
"This agreement builds on our existing partnership and sees hundreds of the group's fleet drivers remain in SEAT vehicles for the foreseeable future, which is testament to the quality of the SEAT range which the drivers rely on and the service we offer to fleets as a whole."