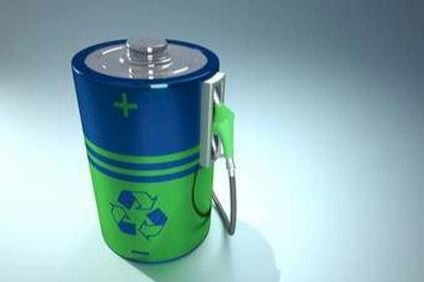 Reliable sources close to Schaeffler indicate around 585 British jobs are at risk as the company unveiled plans to close two manufacturing sites in the UK, but insisted Brexit uncertainty was not the main reason for the move.
The German supplier employs around 1,000 staff at three British locations, but has announced plans to close its Llanelli (Wales) and Plymouth (South West England) sites in the medium term and relocate production to existing plants outside the UK, in the US, China, South Korea and Germany.
Schaeffler regional CEO, Juergen Ziegler, insisted Brexit was "clearly not the single decisive factor" behind the manufacturer's decision-making for the UK market, but the company needed "to plan for various complex scenarios."
"Plymouth has 365 jobs and Llanelli, 220, so 585 is the higher level of this" the source told just-auto. "They might be able to provide a few jobs in Sheffield [Schaeffler factory assembling car and tractor clutches, which will be retained]. "It is not about Brexit – they [Schaeffler] are trying to be transparent.
"It [Brexit] has sped up their decision-making on the UK market. It is a continuation of their strategy going back to management changes in 2013. It is part of something called a global footprint analysis."
The source noted part of the issue may lie in how manufacturing is having to change as new technologies such as electrification increasingly come on stream. Electric cars require fewer components and although employment may be generated in infrastructure provision such as charging and extra energy provision needs in the grid, the short term staffing impact may be severe.
"Tappets in Llanelli are probably coming to the end of their life-cycle so they [Schaeffler] are making decisions [in] that context," noted the source.
"The Sheffield [factory] option is definitely there – that is probably what the consultation process is about. They will do what they can, but I don't think it is a case of saying, hundreds of jobs will be saved.
"The first step will be Sutton Coldfield merging into Hereford. A lot of those jobs will go into leased office premises around Sutton Coldfield. They want to get through the production cycles of Plymouth and Llanelli first.
"Conversations with local MPs affected are happening – but the priority is the staff."
At present, the Plymouth site mainly produces spindle bearings and machine parts for Schaeffler's Industrial division and additionally specialised bearings for the aerospace and defence industries. At Llanelli, mechanical tappets and special-purpose bearings are made for automotive OEMs and selected Industrial customers.
Following the proposed reorganisation, the company says it will "retain a meaningful presence in the UK," but will reduce its overall footprint and relocate some of its UK production to other existing sites outside the country. It is anticipated reorganisation plans will take up to two years to implement.
Schaeffler is now entering into statutory consultations with elected representatives for all employees at the locations affected.