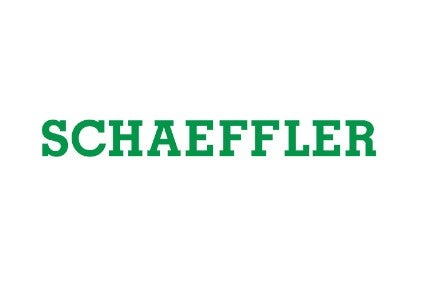 Schaeffler 's Automotive OEM division is to axe 900 jobs and "consolidate" five European plants as it reacts to the shift from internal combustion engine to electric and hybrid powerplants.
Germany will be hardest hit in terms of job losses with 700 of the 900 redundancies planned there, while the five European locations slated for consolidation have not yet been named.
The supplier adds the cuts will include the disposal of non-core activities in the Engine and Transmission Systems business divisions, although it notes it will increase its order intake in the Emobility and chassis mechatronics units to EUR1.5bn (US$1.7bn) to EUR2bn during the next three years.
"Having successfully completed the first two stages of the efficiency programme, CORE, in the Industrial division two years earlier than originally anticipated, we are launching a third stage, called Fit and have now turned our main focus to increasing the efficiency of our Automotive OEM division," said Schaeffler CEO, Klaus Rosenfeld.
"I am confident we will be able to transfer our experience with CORE to the conceptual design and implementation of RACE [Regroup Automotive for higher Margin and Capital Efficiency].
"RACE represents another important building block in the transformation of the Schaeffler Group. The focus is on increasing efficiency and optimising the portfolio.
"We are fully determined to consistently execute the programme, which allows us to access new opportunities for growth. In that process, we will mainly rely on our technological expertise and our innovative strength."
All planned measures will be discussed with employee representatives in advance as agreed in last year's Future Accord. Schaeffler says both sides are striving for "socially responsible solutions without lay-offs or site closures."
The supplier will focus on six earnings levers:
Optimising the footprint in Europe.
Optimising the business portfolio
Consistently reduce overhead costs
Increase R&D efficiency and capital efficiency
Sustainably improve order intake.
The measures affect all four business divisions (Engine Systems, Transmission Systems, EMobility, and Chassis Systems) as well as the corporate functions internal and external to the division and will primarily impact Europe.
"Our RACE measures and decisions address the pressure on margins in certain product areas as well as the decline in gross margins," said Schaeffler CEO of the Automotive OEM division, CEO, Matthias Zink.
"At the same time, we want to further reduce the large extent to which we rely on the internal combustion engine while – being an innovative technology partner to our customers – utilising the opportunities offered by the fields of hybridisation and electrification much more extensively.
"Our discipline regarding cost and capital in that process will be much more rigorous. Additionally, we will reduce the number of products that generate low margins and expand the proportion of higher-margin products.
"Products that are being phased out or that do not generate sufficient returns will be reviewed closely. We will also allocate our R&D expenditures and our capital in a manner ensuring high-return products and system solutions as well as future-oriented areas such as E-Mobility and autonomous driving will benefit the most."