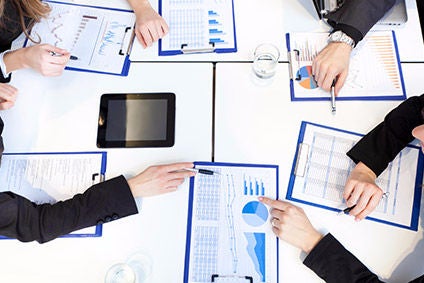 French Député, Sébastien Jumel, has expressed grave doubts concerning the proposed 50:50 merger between Renault and FCA, asking if Paris, which holds 15% of its home manufacturer, has accepted a "fait accompli."
Jumel – who is a Communist Party parliamentarian and whose Seine-Maritime département includes the Renault car plant at Sandouville – made his comments to French Finance Minister Bruno Le Maire in France's Assemblée Nationale despite the latter insisting on several guarantees in any deal.
Le Maire outlined four demands the French government – as a 15% shareholder of Renault – would make of any future tie-up between the two giants. Specifically these include: no factory closures or redundancies; the Renault-Nissan Alliance continues; governance continuing and any merged company honouring a commitment to Franco-German battery production.
However, Jumel poured cold water on any potential optimism Le Maire has, insisting: "In Dieppe, Sandouville, at Cléon, as well as the whole of France, we're hearing trumpets sound," as to any tie-up.
"We are with the very sceptical employees in that this resembles more of a business marriage," said the Seine-Maritime deputy in comments sent to just-auto from Le Maire's Paris department in response to Jumel's Assemblée Nationale questions. "Monsieur le Ministre, the State shareholder of Renault, has it been placed in a fait accompli?
"More seriously…we will pass to a stunted State, holder of 15% of the shares; it will move to having 7.5% of the shares in the new entity and the State will lose its double vote. Why were unions left behind in these negotiations? Why not recognise the Fiat model is one of factories and jobs in Eastern Europe? Why not say this future partner is not at his best and does not have a real strategy?
"Why this chase for volume, size, at the risk of obesity, while the Renault-Nissan Alliance is not consolidated and the Japanese don't want this three-way marriage? Monsieur le Ministre, can you make a commitment in front of the Communist group to quickly receive the players concerned, notably the staff and tell us how the State intends to play its role?"
Replying to Jumel, the Finance Minister pointed to his four requirements in any potential tie-up and insisted the project was at an "engagement" stage and not marriage.
"We are not in a hurry, we will not give in to any pressure," said Le Maire. "But there is effectively a strategic stake, to allow Renault and all the French car industry to deal with technological disruption, which [is] without precedent since the start of the twentieth century.
"You know perfectly [well], the auto sector is going to require not millions, not billions, but dozens of billions of Euros of new investment to allow us to succeed.
"And we want the French auto industry to stay one of the industry champions worldwide."
Le Maire added he was "obviously" prepared to talk to any parliamentarian who wanted to discuss the situation.