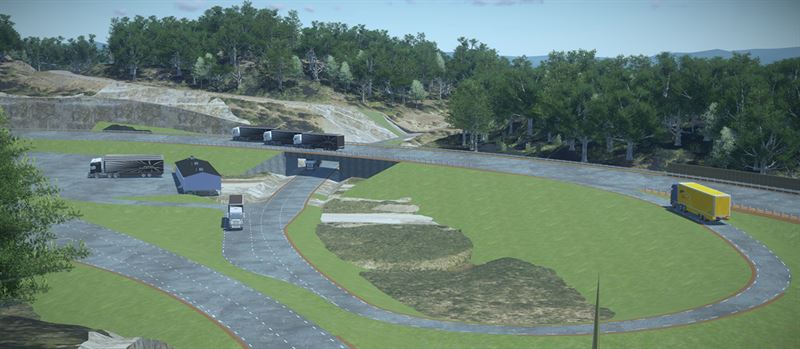 Scania is planning further investments in Södertälje, Sweden, with a new test track where future autonomous and electrified vehicles will be tested and driven as a part of Scania's research and development operations.
If Scania's application to the count administrative board (Länsstyrelsen) is accepted, the ambition is to begin the work during 2022, and this is expected to last until at least 2026.
"Our ambition is to be a leader within electrification of heavy vehicles and also strengthen our ability in autonomous vehicles over time. It will take large investments to stay at the forefront. We evaluate and examine the possibility to build a test track adapted for future vehicles to meet the demand in autonomous and electrification we see is on its way," says Anders Williamsson, Head of Industrial Operations, Scania.
Scania has recently completed a new foundry and the work with a new building for battery assembly is ongoing, both located in Södertälje. Now, Scania plans for yet another investment of about 975 million SEK, and this time it is regarding a new test track, as well as an extension of existing ones.
"We continue to invest locally in Södertälje, to be close to the whole chain with production, development and testing. It is vital for Scania, but also important for the cluster of vehicles in the greater Stockholm region and for Sweden's ability to take lead in the development of sustainable transport solutions," says Williamsson.