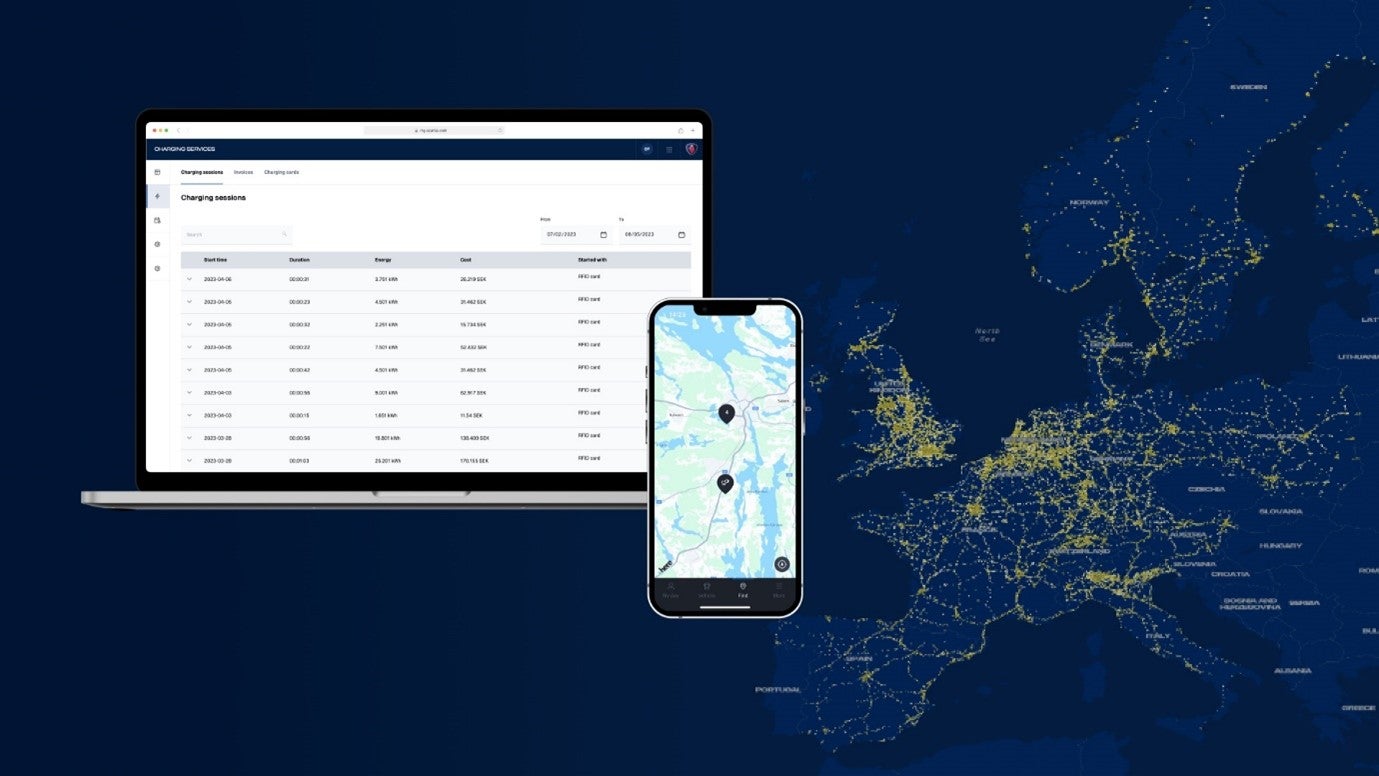 Scania plans to launch a new, simplified charging service for medium- and heavy-duty EVs in Europe in October 2023.
The service, open to all operators and brands, will allow users to "plan, operate and pay" for public charging through one platform.
The service is claimed to offer transparent pricing without undisclosed charges, ensuring predictability.
Initial user interfaces will be the My Scania and Scania Driver apps.
The app will located chargers and provide information on the distance to the nearest one. It also can monitor the charging process.
So called 'Scania Charging Access' aims to make EV charging more accessible through focusing on "uptime and reliability". The service will bring "different charging networks under one service solution" to remove obstacles associated with EV charging, making the platform more useful for mixed fleet users.