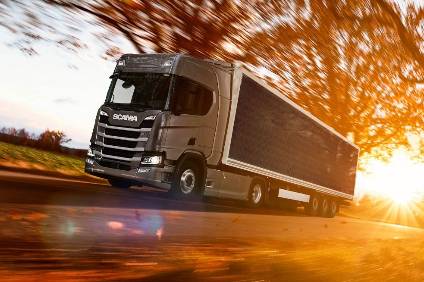 Scania said fourth quarter 2022 sales increased 37% to SEK52,822m and adjusted operating income was SEK5,749m versus SEK3,717m a year ago.
Operating income of SEK8,641, (SEK-1,512) was positively affected by exchange rate fluctuations related to the write-down of business activities in Russia of SEK2,892m.
Full year sales rose 16% to SEK170,004m but adjusted operating income fell to SEK15,971m from SEK16,523m.
Operating income was SEK12,375 m (SEK11,294m) and was negatively impacted by SEK3,596m for the write down of activities in Russia.
Christian Levin, president and CEO, said: "Demand for our trucks also remains strong but major supply chain and production problems in Europe during the year led to a loss of volume."