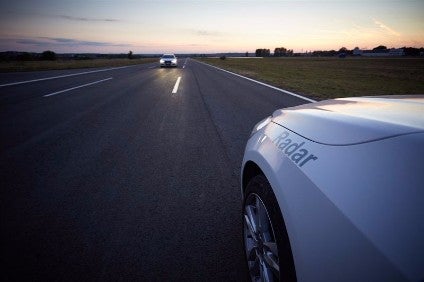 Describing first quarter 2022 as "extraordinary times, extraordinary measures", Autoliv said sales declined 5.3% to $2,124m, operating margin was 6.3% and EPS fell $0.85 to $0.94.
For full year 2022 the supplier is predicting 12%-17% sales growth, around 3% negative foreign currency effect on sales and adjusted operating margin of 5.5%-7%.
Global LVP declined by around 4% year on year but Autoliv sales outperformed that by 3% despite sharply negative geographical mix.
"Profitability declined due to significant operating margin headwind from higher costs related mainly to raw materials but also related to supply chain disruptions, LVP volatility and high level of premium freight, all of which have been exacerbated by the war in Ukraine and lockdowns in China," the company said.
Net debt and EBITDA declined year on year.
CEO Mikael Bratt said: "The first quarter of 2022 saw adverse impacts on an already distressed global supply chain, leading to increased cost inflation as well as lower global LVP. At the same time, customer demand visibility decreased, and customer call-off volatility increased leading to significantly higher premium freight and transportation costs.
"As a result of this, our sales and profitability were lower than we expected at the beginning of the quarter. Raw material cost increases impacted our operating margin negatively, by more than 5 percentage points and adding effects from logistical bottlenecks and premium freight, the margin headwind was more than 7pp in the quarter.
"In response to the increasingly difficult market conditions, we further strengthened our cost control measures, implemented a hiring freeze and accelerated other cost savings and footprint activities.
"Our strategic roadmap is on track and yielding results. We continue to adjust direct labour to a lower demand level.
"We expect the second quarter adjusted operating margin to be weaker than in the first quarter, as we expect cost inflation to increase faster than cost compensations in the second quarter."