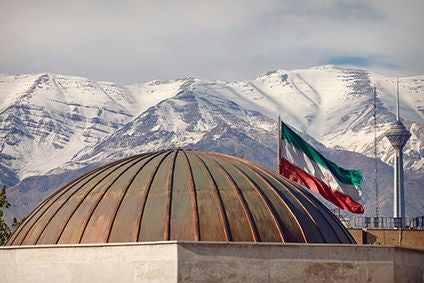 Saipa says its recent agreement to establish a 50:50 joint venture with Citroen, will see a major push on value-added localisation to achieve a 70% domestic component supply within two years.
The Iranian-Franco deal will see the JV include the whole value chain, from the design stage through to vehicle marketing, with manufacturing at the Kashan plant, which will be 50% owned by PSA Groupe.
News of Saipa's localisation drive comes as Iran's government looks to place domestic manufacture at the heart of overseas interest in the country following the lifting of decades-old sanctions against the Middle East country.
The West and Iran have long been squaring off with the former suspicious the latter was looking to potentially enrich uranium for military use, but the deal struck in Geneva to allow greater energy oversight has led to a dramatic thaw in relations and the ending of sanctions.
"In the first year we will have at least 35% localisation [with Citroen] and by two years we will increase it to 70%," Saipa corporate business development, general manager, Ali Momeni, told just-auto from Tehran.
"Iranian parts producers are used to producing parts in Iran. Now we can use this advantage and immediately increase localisation for Citroen cars as well.
"Suppliers used to localise Peugeot parts 15-20 years ago, so we are ready to invest and supply in the Iranian market."
The Saipa-Citroen JV will invest more than EUR300m (US$335m) in manufacturing and R&D capacity during the next five years, with the agreement reinforced by technology transfers.
It will take effect following the signature of the definitive agreement, scheduled for late 2016, while the end of the ramp-up of the first Citroen vehicle will be reached in 2018 in the Kashan plant.
"The main concern of the government is we should not just give the market to foreign owners to just sell cars and parts," added Momeni. "They should create value added in Iran.
The corporate business development general manager noted Saipa had some 80 Iranian suppliers, who were currently undergoing evaluation by Citroen, although he had no specific timetable for when that process would complete.
PSA Groupe recently inked a US$436m joint venture deal with Iran Khodro with the proviso 40% of components must be sourced locally.
The 50:50 joint venture will build a Tehran factory to produce vehicles on a platform IKCO will share to develop its own models, as well as assemble Peugeot's 208, 2008 and 301 for local sale.