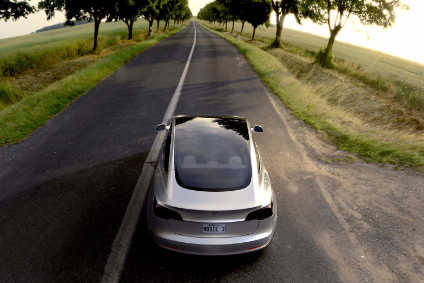 SAIC says it will transform itself from a traditional provider of automobiles to a full service operation as the landscape of the Chinese car industry evolves.
Addressing delegates at the recent Global Automotive Forum (GAF) in Chongqing, SAIC president, Chen Zhixin noted how customer preferences were rapidly altering as the vast country moves to become a 30m market.
"After in-depth analysis of the difficulties we have seen, customers have new demands for capacity and smooth transportation means," said Zhixin in the central China city. "We are going to see more evolution of vehicles. We have been always associated with change – we see new models of business for example car sharing [and] we face more intense competition.
"This situation reminds me of a very famous novel in China [called] 'Besieged City;' we are like residents in a besieged city. SAIC saw the necessity of transforming itself. We are going to transform our growth pattern from relying on conventional to a comprehensive service provider – to incorporate intelligence and IT.
"Downstream, we will focus on services to enhance our utilisation, we are not going to get stuck with the past. We are not going to confine ourselves in a besieged city. We will look beyond our own borders to seek international cooperation. SAIC is one of the early China-based manufacturers to connection international cooperation. We will continue to leverage joint ventures."
The SAIC chief added the automaker would follow the Central Chinese government's 'One Belt One Road' initiative – a form of Silk Road extension – aiming to ensure the country's more remote Western outposts benefit from the booming industrial prowess of its Eastern Seaboard.
"SAIC will continue to innovate in products and leverage capital through more cooperation," noted Zhixin. "When we choose partners, we tend to follow only leading companies.
"Our goal in a few years time, we can create a leasing provider of New Energy Vehicles. China's automotive industry owes a lot to China's 'open up' policy. We need to maintain such an open philosophy to break down the shackles of a besieged city."