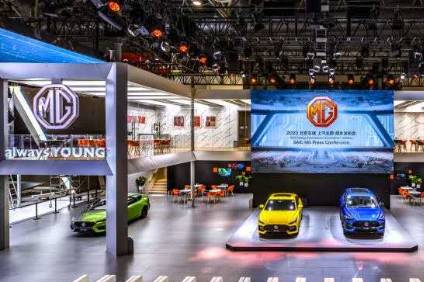 SAIC Motor Corporation has said it aims to sell at least 100,000 new energy vehicles (NEVs) in Europe per year by 2025, as part of a broader plan to sell more than one million vehicles overseas by then. NEVs comprise mainly battery electric vehicles and plug-in hybrid vehicles (PHEVs).
The Chinese automaker launched its first self-operated direct shipping route to Europe last week with a consignment of 1,800 NEVs, stopping initially at the port of Bristol in the UK before sailing to Belgium, in a bid to improve the efficiency of its shipping operations.
Last week SAIC Motor International Business Department's managing director Yu De said European demand for SAIC's new energy vehicles has increased significantly this year, particularly in the Netherlands, Belgium and Norway, despite the COVID-19 pandemic. The division was established in 2011 to spearhead the company's international expansion.
SAIC Motor now sells its vehicles in more than 60 countries and regions worldwide under the MG and Maxus brands, including eight markets in which its sales have exceeded 10,000 vehicles per year. Overseas sales in the first nine months of 2020 reached 221,000 vehicles, equivalent to one third of the total overseas sales by Chinese automakers.
Sales in the ten European countries in which SAIC currently has a presence are estimated at around 12,000 units year-to-date. The automaker said it will launch five to six new models in Europe in the next three years, all of them new energy vehicles.