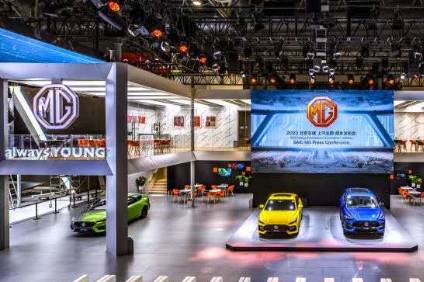 Shanghai-based SAIC Motor Corporation said it was stepping up its global expansion with a new overseas sales target of 1.5m units by 2025, according to local reports.
The company is China's largest vehicle manufacturer, with major joint ventures with General Motors and Volkswagen which dominate the local vehicle market. It sells most of its vehicles overseas under the old MG (Morris Garages) brand.
The company is looking to increase overseas sales fourfold over the next five years, compared with 2020 volume, which increased by over 11% to 390,000 units despite the global COVID-19 pandemic.
The company has so far mainly focused on the Chinese vehicle market which expanded from around 2m units per year at the beginning of the 2000s to almost 29m units in 2019. China overtook the US as the world's largest vehicle market in 2012.
Yu De, managing director of SAIC Motor international business department, sees huge potential for growth in overseas markets. He expects annual sales in Europe to reach 300,000 units by 2025, of which between 70%-80% would be electric or plug-in hybrid vehicles.
He added: "Europe's new energy vehicle market offers huge opportunities to Chinese carmakers that have been active early on in this segment."