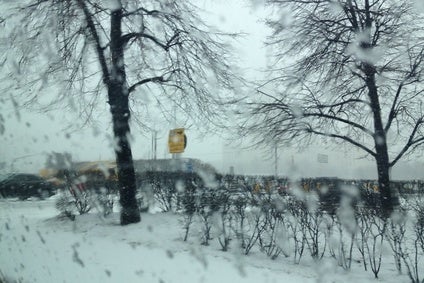 Newly-installed AvtoVAZ CEO, Bo Andersson, says he will restore "pride" to the giant Russian automaker, with a particular focus on the manufacturer's iconic Lada model, and the aim of retaining its 20% domestic market share.
AvtoVAZ – which Andersson joined after five years at GAZ Group – remains one of Russia's largest manufacturing companies producing 600,000 cars per year and says it is one of a "handful" of operations plants in the Renault-Nissan alliance making all three brands.
"My main focus is Lada and Lada is not going to go away," Andersson told delegates at last week's Russian Automotive Forum organised by Adam Smith Conferences in Moscow.
"There are 15m Russian customers driving Ladas [and] we export to 27 countries. Our mid-term mission is [during] the next four years we will achieve minimum 20% market share in Russia – easy no – possible yes."
The AvtoVAZ chief cited the example of how the airline, Aeroflot, as well as other Russian brands such as Gazprom and Sperbank, had turned around their images by reinventing themselves through quality.
"In the 1970s I used to fly Aeroflot – what Aeroflot is today is a company with pride and an attractive brand by Russians for Russians," said Andersson. "It is possible that is exactly what our plan is at Lada.
"Today is my 69th day at Lada and 66 of them have been in Togliatti [plant] – what we are missing is pride. After a couple of days in Togliatti, I said let's look at the brutal facts.
"AvtoVAZ lost money for the past few years, we have three problems – management, management and management."
Andersson maintained product portfolio was his priority, using new design concepts such as the Xray, while leveraging the benefits of the Renault-Nissan alliance whose quality standards "we get for free [with] benchmarking and global supply chain benefits."
The new Avtovaz boss insists he did seek out the top post at the automaker, nor was he motivated by any financial aspect.
"I did not apply for this job, I don't need the money," he said. "I will make it successful at AvtoVAZ – we will bring pride back to AvtoVAZ."