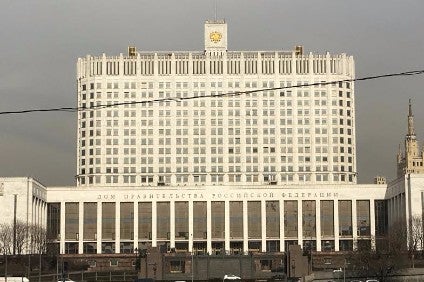 Russia's Industrial Development Fund (IDF) says providing access to certain incentives for overseas companies looking to set up in the country, "is not rocket science," as Moscow continues its drive to steer the automotive sector through turbulent times.
The Fund has a significant pot available in the form of RUB43bn (US$756m), which can be used to aid manufacturers such as suppliers, particularly those looking to add jobs in Russia through initiatives such as the Special Investment Contract (SIC).
"We can help second and third tier suppliers – we have funded 133 projects," said IDF deputy director Sergey Vologodsky at the recent Russian Automotive Forum organised by Adam Smith Conferences in Moscow. "We focus mainly on creating new jobs and bringing new investments into the Russian economy.
"We have a consultant centre which advises on tools provided by the government – Special Investment Contract (SIC) or the subsidy to the interest rate of a loan. The most dramatic tool we have is the subsidy [of] interest rates on loans. Support to the key rate is quite high and we have quite a lot of projects – nine in the car industry.
"The SIC plus certain tax code amendments allows certain regions to bring to zero, corporate tax. In order for the product to be called 'Made in Russia,' you have to contract a certain amount of operations in Russia. We have quite a lot of projects in the pipeline.
"We are willing to package projects in a way they [companies] can be sure of being approved in the Ministry. It is important to say every project is different – there are no general cases that can be used several times. It is not an easy project, but it is not rocket science either."
The IDF deputy director cited the Russian Republic of Tatarstan and the Samara region as those benefiting from support, which can trigger significant manufacturing activity.
"We hear a lot after signing the SICs and even after bringing the tax rate to zero, the overall benefit to the region is bigger than without signing this contract," added Vologodsky.
The tax incentives are part of a raft of packages available to companies looking to either localise in Russia or export, designed by Moscow to offset some of the dramatic and consecutive automotive sales falls during recent times, although news emerged today (11 April) of the first quarterly increase in four years.
For example, Russia's Export Centre (REC) is increasing the amount of financial support available to automakers using the Decree 905 mechanism for companies looking to conduct business abroad.
The Kremlin has enacted Decree 905 to encourage Russian manufacturers to search overseas for export opportunities, as the home market continues to present major sales challenges, with 16 automakers taking advantage of the US$345m available for export initiatives last year.