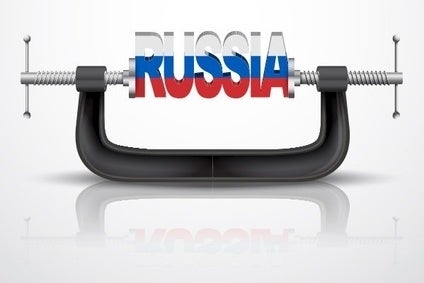 Russia sales of new cars and light commercial vehicles decreased by 22.6% in September, as the global semiconductor shortage and raw material price increases impacted the market.
September sales fell 34,924 units and amounted to 119,485 cars, according to the AEB Automobile Manufacturers Committee (AEB AMC ).
However, there was some brighter news for the first three quarters of 2021, which saw new cars sales increase by 15.1% or by 11,196 sold units, amounting to 1.26m cars.
"In September, 2021, only 119,485 new cars and LCV's were sold, which demonstrates the market decrease at the level of -22.6%," said AEB AMC chairman, Thomas Staertzel.
"As expected, the negative trend continues, although [the] three quarters 2021 result still shows a 15.1% [increase] versus same period, 2020, with 1. 26m sold new cars and LCV's.
"The known strong car deficit in the market, linked to production shortage and the worldwide semi-conductor problem, as well as other new disturbing influencers like energy crises in China and Great Britain, [the] rise of raw material cost and others, will support the negative trend also during the next months.
"The market situation is very uncertain at the moment, but the AMC will try to revise its market forecast, 2021, in November."
https://aebrus.ru/upload/iblock/e80/ENG-Car-Sales-in-Q-1_3-and-September-2021.pd