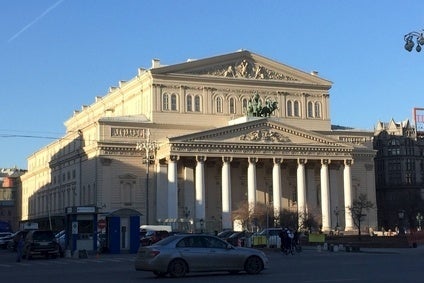 Pressure on the Rouble is creating headaches for producers with exposure to overseas currencies, but also provides impetus for domestic manufacture says one automaker in Russia.
Avtotor, manufacturer of BMW, Cadillac, Hyundai, Kia, Opel and Chevrolet cars, made the comments at this week's Russian Automotive Forum (RAF) in Moscow as the depreciating currency puts pressure on automakers.
"Exchange rate of the Rouble relative to the US Dollar and Euro has a strong impact on the situation," said Avtotor general director, Alexander Sorokin. "A lot of equipment we use is purchased in Europe.
"Banks are not willing to lend money at low interest rates, therefore people are not able to afford products [and] 2015/2016 will continue to see crisis.
"We feel the impact of politics on the economy – this in turn has an impact on the foreign exchange situation – [while] oil prices are also an important factor."
The Avtotor chief added this particular crisis Russia is enduring with inflation soaring to 16%, interest rates at 14%, a depreciating Rouble and a halving in oil prices, was set against the backdrop of the country's political hostilities with the West, which has seen sanctions imposed on Moscow.
"The crisis of 2008 was difficult, but everyone was able to recover," said Sorokin. "Today we do not [know] where we are going to be today or tomorrow.
"Sanctions are still there and nobody is planning to remove them – this war is really a big challenge for us.
[However] "The crisis will have some positive outcomes because of the low exchange rate of the Rouble. Some industries in Russia will see strong benefits, they will be able to export their products."
Sorokin insisted while the Russian automotive market was not growing – AEB figures showed it slumping 38% in February – its sheer size nonetheless presents genuine opportunities.
"One advantage we continue to have is the size of the market and population," he said. "The people are not going anywhere. The population may not be growing, but we are still different from other merging markets.
"The population is highly urban and the level of education is high. Sanctions are helpful in some ways because certain parts and components are not imported to Russia any more, so we are forced to make them locally.
"We still import transmission fluids [for example]. This might not seem a great deal, but the cost is quite high. With the low Rouble, that stops us getting the performance we are counting on.
"We can only be confident of one thing. This country is not going anywhere. With a country this big, we need a lot of vehicles – it is an issue of a country's security. Distances are big – that necessitates the use of cars and trucks."