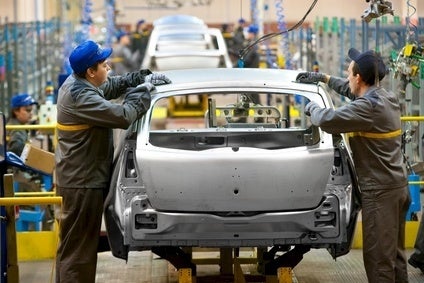 Renault Russia is hailing the effect of the country's Decree 166 mandating localised content, that has seen the country become one of the automaker's most successful destinations.
Despite recent economic challenges, the manufacturer posted 2013 sales up 10.7% to 210,000 units, making Russia, Renault's third-largest market following France and Brazil.
"It [Russia] is a very rewarding place because we are highly successful here," Renault in Russia managing director, Bruno Ancelin, told last week's Russian Automotive Forum organised by Adam Smith Conferences in Moscow.
"The manufacturing plant is highly successful – it is manufacturing among the most profitable cars of Renault worldwide. It is flexible and it takes in a lot of local suppliers. Decree 166 was so helpful to us.
"In a tremendously challenging environment about the Forex, localisation is the only way to survive. We are localised more than 70% of the powertrain. We are very respectful of Decree 166 – for aftersales this is mandatory."
Despite that optimism, Ancelin nonetheless cautioned Renault was finding it difficult to find small and medium stamping capability, as well as techniques in forging and foundries.
"I hope our suppliers will listen to this appeal to liaise more with Russia," he said.
Renault says it was Russia's leading foreign brand and second most popular brand in 2013 after Lada, thanks to its Duster SUV.
Renault's market share last year stood at a record 7.6%, up 1.1 percentage points.
Nissan sold 154,996 units in Russia and its market share edged up 0.1 percentage point to 5.6%.