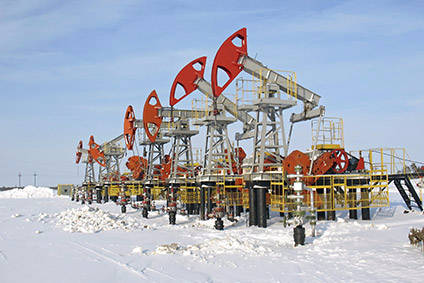 Russia is continuing its impressive recovery after years of slumps with sales of new passenger cars and LCVs increasing 14% in December.
The country has previously posted consistently plunging numbers as a combination of low oil prices and a falling rouble triggered in part by international economic disapproval for Russia's actions in Crimea depressed consumer confidence, but the situation is changing rapidly.
Among the top ten bestselling models so far, all models are locally produced.
December saw the 14% increase translate into 20,348 more sold units amounting to 166,013 cars, according to the AEB Automobile Manufacturers Committee (AEB AMC).
For 2017 new car and LCV sales increased by 11.9% or 169,946 units in comparison with the previous year, while from January to December, 1, 595,737 cars were sold.
"December sales dynamics stayed in tune with the preceding months, by improving at a two-digit pace compared to the same month one year ago," said AEB AMC chairman, Joerg Schreiber.
"Thus, despite a weak start in January and February, full year sales of passenger cars and light commercial vehicles in Russia improved by 11.9% year-on-year, to a level of 1.596m units.
"The market has a long way to go return to its former strength, but a first and important step in the right direction has been made."
Russia is especially susceptible to energy price changes and the recent strengthening of oil prices to US$70 a barrel is a shot in the arm for consumer confidence.
The imminent World Cup to be held in Russia will also turn the spotlight on the country and provide a welcome diversion from economic sanctions imposed by the West on The Kremlin.