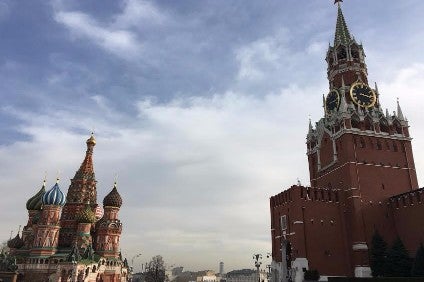 Sales of new passenger cars and LCVs in Russia increased 9.4% last month with quarterly figures showing the first positive movement in more than four years according to data from the Association of European Businesses (AEB).
Russia car sales have suffered huge falls since 2013, with 50% volume wiped off as consumers battened hatches against a ferocious economic storm which saw a plunging oil price, depreciating ruble and high inflation combine with credit access challenges to deter big ticket purchases.
Quarterly numbers from January to March show 322,464 vehicles were sold, while last month's 9% improvement compensated for the smaller losses in January-February, making the overall quarterly result slightly positive.
Notable among the figures from OEMs was the performance by AvtoVAZ stalwart, Lada, which posted monthly sales up 13% to 25,000 and quarterly numbers rising 8% to 61,000 vehicles. GAZ Group LCVs also saw a monthly increase of 6% to 5,000.
"Finally, the sales trend on the Russian car market is moving in the right direction," said AEB Automobile Manufacturers Committee chairman, Joerg Schreiber.
"Year-on-year, the 9% improvement in March was big enough to compensate the smaller losses in January-February, turning the cumulative sales result of the first quarter into a slight plus.
"This is great news for our market which had not seen a positive quarter in more than four years. But as the saying goes, one swallow does not make a summer. More solid month results will be needed before we can call this a robust trend."
A stabilising oil price of around US$50, inflation dropping to 5% and an appreciating ruble are all contributing to a more positive economic outlook for Russia, although storm clouds may yet be gathering with some talk of increased sanctions against Moscow for its association with Syrian dictator, President Bashar al-Assad.