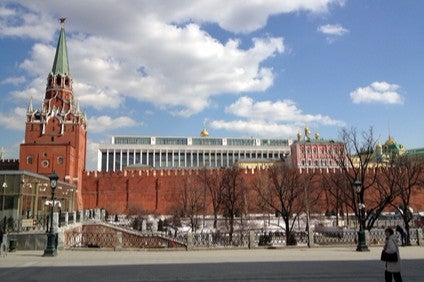 Sales of new passenger cars and LCVs in Russia increased by 10.1% last month and among the top ten bestselling models so far, all are locally produced.
In November, sales of new cars and light commercial vehicles rose 10.1% compared with the same month last year or by 15,326 sold units, amounting to 167,494 cars, according to the AEB Automobile Manufacturers Committee (AEB AMC).
This year from January to November, 1, 625,351 cars were sold.
"Total car market sales continue to demonstrate robust momentum in November," said AEB Automobile Manufacturers Committee chairman, Joerg Schreiber.
"As commented on before, we can expect a similar strong performance in December, as customers are rushing to take advantage of year-end price deals including the still valid VAT rate."
Russian consumer confidence is often linked to the price of energy and as the country produces such vast quantities of it, this frequently trickles down to purchasing decisions.
Oil in particular this year has seen barrel prices fluctuate wildly from more than US$80 to hovering at around US$60 today.
Some analysts have estimated Russia's break-even price for oil to sustain government financial stability to be a minimum of US$48.