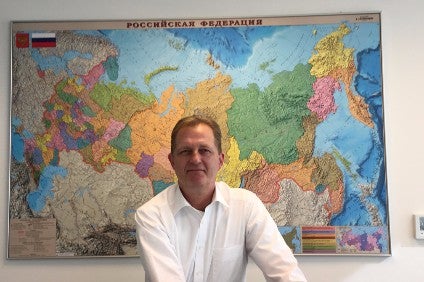 Sales of new passenger cars and LCVs fell yet again in April in Russia, continuing a series of monthly drops, following a sustained rebound in 2018.
The roller-coaster nature of the Russian market is notoriously hard to predict given the overall economy's signifiant reliance on energy revenue, while the country is also subject to international economic sanctions as the West continues to voice its disapproval of Moscow.
Sales of new passenger cars and LCVs in Russia decreased by 2.7% in April, while among the top ten bestselling models so far, all are locally produced.
Sold units fell nearly 3% or by 4,129 sold units and amounted to 148,296 cars, according to the AEB Automobile Manufacturers Committee (AEB AMC).
"Market sales in April again struggled to catch up to the strong result achieved on year ago," said AEB AMC chairman, Joerg Schreiber.
"Clearly, the market in its current shape is no match to the one we saw delivering consistent double-digit growth rates only 12 months ago."
The decline marks an end to a remarkable two-year period, during which the Russian market rebounded strongly after many years of falling sales, not helped by volatility in oil prices and international economic sanctions against Moscow.
Cumulative sales in 2018 reached 1.801m units, a 12.8% increase compared to the prior year.
However, the outlook for 2019 is not so straightforward estimates the AEB, with consumer tax increases and a possible tightening of US sanctions creating what it terms "significant risks and uncertainties" for market performance.
See also: Lada Russia sales up 5.2% in April