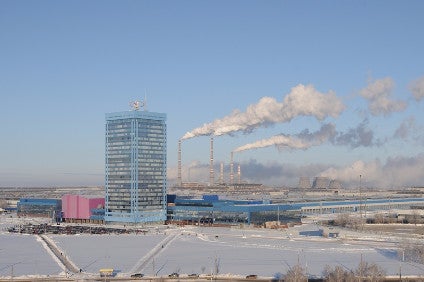 Moscow-based analysts maintain the Russian automotive sector will eventually recover from its present slump, insisting the market has yet to reach saturation point.
Russia has endured more than a year of plunging sales, with overall purchases tumbling 36% during 2015, while AvtoVAZ unveiled a 12-month operating loss of RUB24.7bn (US$318m) last week, compared to RUB10bn in 2014.
"It is yes indeed, a situation much worse than in 2009, especially considering no-one is expecting a quick recovery," EURussia managing partner, Ivan Bonchev told just-auto from Moscow. "Long term [I am] definitely optimistic. The auto sector is definitely very vulnerable to negative factors, but Russia is still a pretty big market, it is not saturated yet.
"Also, considering the negative impact of raw material prices, on a global scale, it has given supposed advantage to local players as long as they have rouble denominated costs."
Turning to AvtoVAZ particularly, Bonchev noted it secured parts from local suppliers, but some in turn had imported content. Despite this, the EURussia managing partner insisted AvtoVAZ retained considerable brand loyalty, particularly outside the megacities of Moscow and St Petersburg and into rural parts of the country.
"It [AvtoVAZ] is still a very strong brand, which has a very good recommendation and is preferred because it is cheap to maintain and spare parts are available," he noted.
"They are still very competitive. Considering exchange rate fluctuations and devaluation of the rouble, they have some good prospects to export, especially to traditional markets where they have established dealer networks."
AvtoVAZ is to address losses by implementing a raft of actions, including product portfolio development, increasing fleet sales, renewal of spare parts and aftersales policies, upping exports, supplier consolidation and optimisation of working capital.
The Togliatti manufacturer also recently announced it would introduce a four-day week, although Russian law requires this to be only in place for a six-month period.
Equally, The Kremlin is to pump RUB50bn into the automotive industry, mainly through an aim to reduce Russia's car parc age, while lower vehicle credit and rental rates programmes will remain.
Russian companies will also receive financial support on their investment credits, with the State allocating funds to regional authorities