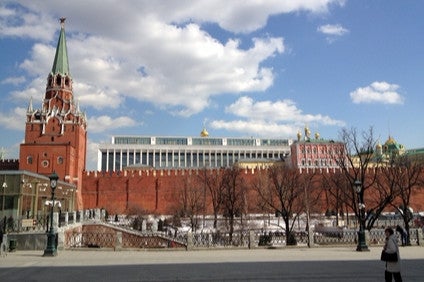 Russia new car and LCV sales rose by 4% in March and 1.8% in Q1, but the Association of European Businesses (AEB) is calling on Moscow to provide State support for the auto sector in the midst of the coronavirus pandemic.
In Q1, sales increased by 6,868 sold units to reach 398,518 cars, according to the AEB Automobile Manufacturers Committee (AEB AMC).
In March, 2020, sales of new cars and light commercial vehicles in Russia increased by 4% compared to March, 2019 or by 6,241 sold units, amounting to 162,321 cars.
"March was a strong month with unexpected sales increase of 4% compared to the same month last year, resulting in a 1.8% growth for the first quarter compared to the same period last year," said AEB AMC chairman, Thomas Staertzel.
"Many brands enjoyed even double digit growth in March. This strong start of the year unfortunately does not represent a growth trend, but is rather linked to artificially high anticipated sales in March, resulting from the weakening currency.
"Since [the] end of March, car sales and dealer operations have been sharply interrupted, following measures related to the situation with Covid-19. The AEB appealed to the government proposing State support measures for the automotive industry.
"Many manufacturers are also developing comprehensive support measures for their dealers to sustain future business operations."