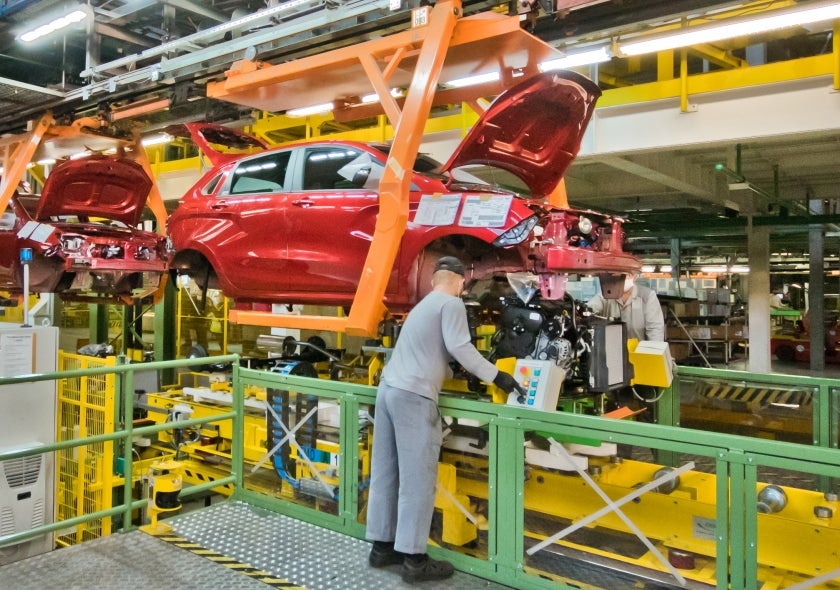 Figures released by the AEB in Moscow show that the Russian light vehicle market (cars and LCVs) in April plunged by 78.5% to just 32,706 units sold.
The sharp decline follows a drop of 62.9% in March (55,129 units sold).
Unlike the usual practice, the AEB press release containing the data was notably devoid of any comment on the data or market trend from a member of the AEB Automobile Manufacturers' Committee.
On an annualised basis, sales were running at under 700,000 units a year in April and March, which compares with an average of 1.8 million units a year in January and February. The Russian light vehicle market reached 1.67 million units in 2021. Chinese brand Haval recently increased prices for its locally produced cars by 40-50%. Loan finance has also become more expensive and availability has shrunk in recent months.
According to GlobalData's database, Russia's local automakers carry the greatest exposure to the collapsed domestic market, earning around 90% of their sales at home. Clearly, these players are not going to stop sales in their home country, but they are likely to struggle to secure the parts and components they need. However, international OEMs were also heavily represented in 2021. Renault may have offloaded its AvtoVAZ stake to local interests, but it's a market it had bet big on. So did Hyundai-Kia and Volkswagen Group.
Bleak outlook
Analysts forecast that the Russian GDP will decline by 10-15% in 2022, alongside higher price inflation and falling real incomes. Sharp price rises are also a feature of the car market with increases of 20-30% typical.
The squeeze on the supply side is also damaging, with many manufacturers suspending Russia market sales with many plants ceasing production on an indefinite basis.
The market outlook for Russia this year is bleak (it will likely struggle to reach 700,000 units and risk is on the downside), but much depends on the path of the Ukraine crisis/war over the remainder of the year and its economic impacts. A 2012 light vehicle market closing on three million units seems a long time ago.