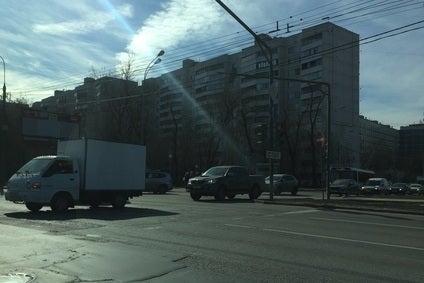 Russia is mulling providing subsidies to the automotive industry this year of RUB20bn (US$332m) says a Moscow analyst, with the country facing unprecedented economic headwinds.
Only this week General Motors said it would axe the Opel brand and close two assembly operations, while Nissan will suspend operations for 16 days until 31 March at its St Petersburg plant as the Russian market continues its contraction.
Prime Minister, Dmitry Medvedev has inked two resolutions to aid the automotive sector, as the economy is battered by international sanctions, soaring inflation, extremely high interest rates and the collapse in oil prices.
"RUB10bn is only half of total expected support being considered by the government," EY (Ernst & Young) CIS Automotive Group Head, Andrey Tomyshev told just-auto from Moscow .
"They will continue scrappage programme and also consider to roll-out car loans interest rates and personal leasing subsidies."
Figures from Russian business association, AEB, showed February sales in the country plunging 38%, with most predictions centering on further contractions before the market improves.
The Russian Prime Minister said he had inked the resolutions as part of The Kremlin's anti-recession plan to aid auto manufacturers and what he terms "special equipment" producers.
"One resolution concerns co-financing the purchase of natural gas vehicles in cooperation with the regions," added the Prime Minister. "A programme that was launched a year ago has been rather successful. We have decided to extend it to this year and to allocate RUB3bn for it.
"The other resolution will extend the vehicle scrappage programme, which has been successful for two terms, through 2015.
"Subsidies will also be approved for the auto industry to partially subsidies spending on the purchase of new vehicles."
AvtoVAZ CEO, Bo Andersson told just-auto on the sidelines of this week's Russian Automotive Conference in Moscow he estimated the domestic market this year to be somewhere between 1.5m and 1.7m vehicles.
However, the AvtoVAZ chief added there was a real opportunity for Lada in the teeth of such a difficult situation as a depreciating Rouble makes locally produced models more attractive.