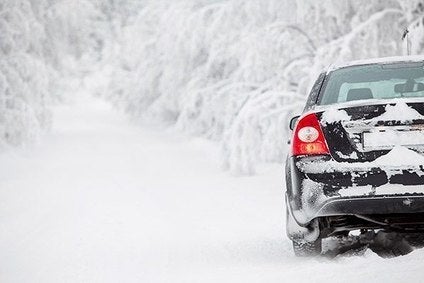 Russia's risk profile for overseas investors is changing "dramatically" as the war of words between Moscow and the West continues to escalate, making potential new auto suppliers twitchy about entering the market.
Reports are emerging of a significant rise in the number of troops stationed on Russia's western border with Ukraine, while skirmishes in what has effectively become a civil war between pro-Moscow separatists and Kiev show no sign of diminishing.
The Russia-based Association of European Businesses (AEB) is forecasting a drop of 12% this year in automotive sales, although that is by far the more moderate end of predictions, some of which see a precipitous drop of up to 30%.
"The risk profile for an outside investor point of view has dramatically taken a step change," Moscow-based Ernst & Young CIS automotive sector leader, William King, told just-auto during his visit to Cologne.
"I know some potential suppliers that were going to come in – that have said we are going to wait – we recognise it [Russia] is still important but we are going to wait.
"This drives localisation because you want to hedge yourselves against the currency. It affects suppliers – they are paying higher price [for European components] – they are asking for some protection – some consideration – from the OEM for that and they are raising their prices to the consumer."
Russia is currently spending its – considerable by all accounts – reserves defending the rouble while King also estimates the "eminently practical" government may also be deliberating how to support the automotive industry through either interest rate subvention or even some form of scrappage incentive.
"The trends in the next three to six months are not good for the Russian automotive industry," said King. "It is going to be pretty draconian in terms of contraction.
"I would not be surprised to see 20%-30% this year."
The European Union is starting to take an increasingly tough stance with Russia concerning both the unstable situation in Ukraine and Moscow's de facto annexation of Crimea.
A statement issued by European Council president, Herman Van Rompuy and the President of the European Commission noted: "Illegal annexation of territory and deliberate destabilisation of a neighbouring sovereign country cannot be accepted in 21st century Europe.
"Furthermore, when the violence created spirals out of control and leads to the killing of almost 300 innocent civilians in their flight from the Netherlands to Malaysia, the situation requires urgent and determined response.
"The European Union will fulfil its obligations to protect and ensure the security of its citizens. And the European Union will stand by its neighbours and partners."
The AEB predicts sales volume in the second half of 2014 is expected to reach a level of 1.2m units, some 16% down on last year.
The AEB also adjusted its 2014 full-year forecast for the Russian light vehicle market to 2.45m units, which would constitute a 12% decline compared with 2013.