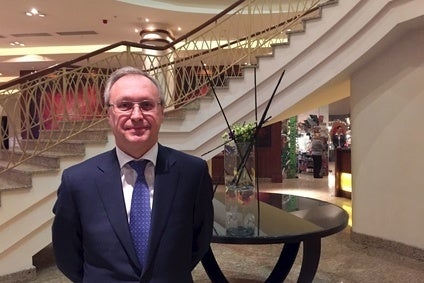 Russian producer, GAZ Group says it has "supplier visibility" down to Tier 3 level and even further as it looks to leverage the possibly short-lived advantage of a rouble under pressure.
The currency has depreciated significantly as a raft of heavy international sanctions takes its toll amid Western disapproval of what it sees is Moscow's involvement in Eastern Ukraine and Crimea, although it has rallied somewhat of late in tandem with a slight recovery in oil prices, key to Russia's balance of trade.
In-house supply is a key part of GAZ Group's business strategy and through its Automotive Components Division, contains elements such as forging, tooling, non-ferrous casting and an axle plant, but it also maintains a keen eye on external parts provision through its 'war room' at its Nizhny Novgorod headquarters east of Moscow.
"We have visibility down to Tier 3," GAZ Group president, Vadim Sorokin said in Nizhny. "But should Tier 3 suppliers encounter problems, we are prepared to go deeper than that.
"That goes for our local suppliers too. If a supplier has issues, we would find metals [for example] for him. We have a team of people dedicated to helping our suppliers.
"We have been quite efficient and fruitful in developing our production system in our suppliers. We help them reduce waste and as a result, in quite a few instances we get better pricing."
The automaker has established joint ventures in Nizhny with Bosal for exhaust emissions systems and Bulten for high strength fasteners, while cooperation agreements see Volkswagen, Daimler and General Motors produce Skoda Octavia, and Yeti as well as Mercedes-Benz Sprinters , Volkswagen Jettas and Chevrolet Aveos.
GAZ says it is the largest manufacturer of commercial vehicles in Russia and with its Group, has 13 automotive plants in the country.
It recently supplied 739 buses for the Winter Olympics in Sochi, while this year the company also started delivering similar vehicles to the regions hosting the World Cup in 2018.
"In old times this site used to make 400,000 vehicles a year," added Sorokin.
"Then after the demise of the Soviet Union, the demand for the products went down, but we were interested in keeping the resources here and maximising the use."