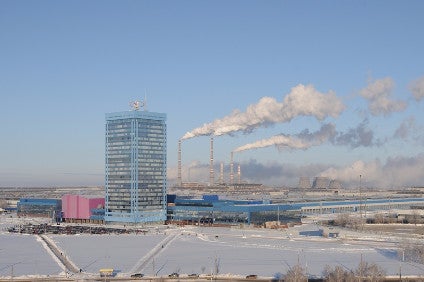 Sales of new passenger cars and LCVs in Russia decreased by 14.5% in May, according to data released by the Moscow-based AEB.
Light vehicle sales totalled 107,655 units in May and the AEB pointed out that nine of the top ten selling models are produced in Russia.
So far this year some 548,119 light vehicles have been sold in Russia cars were sold, 14.7% below the same period of last year.
Joerg Schreiber, Chairman of the AEB Automobile Manufacturers Committee, noted that the bottoming out of the market, or its stabilisation, appears 'bumpy' but said the macroeconomic picture gives some grounds for optimism.
He said: "The total sales result in May demonstrates that the road towards market stabilisation remains bumpy. As the car market keeps struggling, the macroeconomic picture gives reason for cautious optimism. The prevailing view among the experts appears to be that the country's economy has passed the low point, and that the outlook until the end of this year is stable at least, or even positive moving into 2017. Such perspective is encouraging of course, but yet has to materialise in consumers' minds before it can translate into growing confidence and purchase activity. For now, patience remains the order of the day."
The AEB plans to update its full-year forecast for the Russian automotive market in 2016 next month, with the completion of June sales.
Analysts note that prospects for the Russian economy have improved with the recent uptick to the global oil price. However, they also say that consumer confidence remains fragile and that the recovery to the price of oil is limited, constraining the demand outlook for Russia over the next few years.
LMC Automotive analyst Carol Thomas notes that the Russian government is keen to support the industry. "There are support measures for car purchasing still in place and without them the decline to the market would be even steeper," Thomas says. LMC forecasts that light vehicle sales in Russia will be down by almost 10% in 2016.
Thomas is also cautious on the outlook for next year. "Oil prices will likely stay low, in historical terms. High imported inflation, prohibitively high interest rates and further declines in real wages will squeeze the market this year and hamper prospects for a significant rebound in 2017," she says.