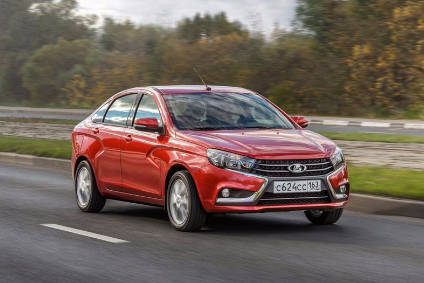 Sales of new passenger cars and LCVs in Russia decreased by 10.9% on last year in the month of September according to data released by the Moscow-based AEB.
Some 125,568 light vehicles were sold in the month, to leave the market in the first nine months at 1,020,932 units, some 14.4% down on the same period of 2015.
The September result will disappoint those hoping to see stabilisation of the collapsed Russian vehicle market ahead of a rebound next year. However, the AEB put a bright spin on it.
Joerg Schreiber, Chairman of the AEB Automobile Manufacturers Committee said: "With nine months of the year completed, the market has finally crossed the one million threshold. This is maybe not quite what we had hoped for at this point, but more than some pessimists had predicted for the whole year."
He also suggested that the path for sales over the next few months will be highly dependent on whether customers foresee the expiration of incentives for car purchase. "Those who see a deadline looming may want to accelerate their purchase decision. And if this is the thinking of the majority, new car demand will go up in the short term," he said.
Recent new model launches helped market leader AvtoVAZ to grow sales by 5% (22,837 units) in the month. Last month, AvtoVAZ said it has started shipping updated versions of its Lada Vesta sedan with a new Luxe trim level that includes additional airbags and climate control.