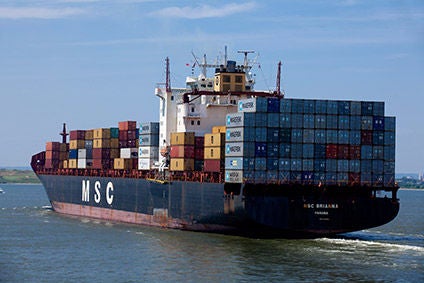 Global law firm, DLA Piper says Russia is focused on addressing the needs of the country's automotive industry in a plan designed to boost the sector until 2025 using a combination of incentives and import substitution initiatives.
Russia has endured four consecutive years of plummeting vehicle sales, but was the recipient of a rare slice of good news yesterday (12 April) as the last quarter moved into modest positive territory for the first time since 2013.
With the auto sector employing a significant number both in the OEM and to a lesser extent, the supply chain, Moscow has generated several initiatives aimed at jolting the moribund industry into life, through a series of loan rate incentives and scrappage schemes designed to persuade consumers to do more than just window shop.
But the government has also evaluated the potential for import substitution as a means to take advantage of the weaker ruble and boost domestic employment.
"If you focus on the automotive sector, the strategy to 2025 has been finalised," said DLA Piper head of foreign trade regulation legal director, Wilhelmina Shavshina at the recent Russian Automotive Forum organised by Adam Smith Conferences in Moscow. "This has to be done by the Ministry of Economic Development of Russia and is about increasing the utility of our production capacity – 30% – 40% of our capacity runs idle.
"If you look at the whole situation from the situation of import substitution, the plans proposed by the Ministry of Trade and Industry – automatic gearbox [es] [for example] have to be supplied to more than 30% of vehicles and [the number of] imported gearboxes have to aim to be less than 20% by 2025.
"Import substitution aims at strengthening the Russian economy and appreciation of the ruble. [The] Russian government has opted to localise certain industrial projects and this localisation would be done through modernisation [and] retrofitting of certain plants…a very good stick and carrot policy.
"More than 90% of the leading manufacturers set up their production in Russia – we see 31 projects here. As for manufacturers of car parts 150 agreements have been signed – out of them 86 are still productive. This allowed us to increase our production capacity until we could produce more than 2m vehicles a year."
The government has allocated "certain subsidies" to localisation with, for example, the ability of companies to set up warehouses without paying customs excise and duty. Tax credits can also be offered or reimbursement of VAT.
"We proceed from the quantity to the quality-based system," added Shavshina. "We will take into account how Russian suppliers are involved in the supply chain – we are fostering the manufacture of components here locally. We offer simplified access to purchasers [of] State-owned corporations to buy components from Russian suppliers and ones who will be capable of confirming the status of 'Made in Russia.'
"Russian-made products should enjoy priority compared to the foreign ones – this import substitution did not just remain on paper. As for the Special Investment agreement [Contract], the automotive industry probably is the first out of a whole range of industries which took advantage of this; Mazda was the first followed by Mercedes.
"You can reduce corporation tax down to zero in some cases."