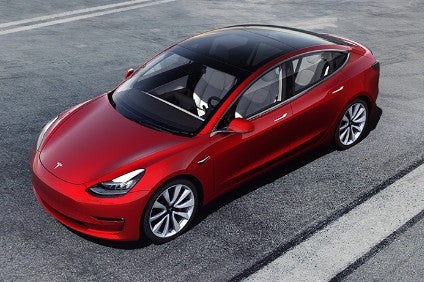 New Zealand's Motor Industry Association (MIA) said, as anticipated in the lead up to the Clean Car Discount fees effective from 1 April, March 2022 sales of 21,044 new vehicles set a record for any month of the year, up a massive 4,374 units over the October 2018 registration of 16,607 units.
Sales were dominated by record sales of light commercial vehicles – 9,841 units (including heavy commercial vehicles) as buyers rushed to avoid the fees for high CO2 emitting vehicles.
Registrations of 21,044 were up 35.8% on March 2021. Year to date, the market was up 12.5%.
Electrified vehicles remained popular in March as 1,777 pure electric, 431 PHEV and 496 hybrids were sold.
Registrations of passenger cars and SUVs rose 10.8% last month to 11,203 units while commercial vehicle sales soared 82.7% to 9,841.
The top selling three models in March were the Mitsubishi Triton (2,266 units), Ford Ranger (1,933) and Toyota Hilux (1,580).
Mitsubishi took the overall market leader with 17% market share (3,566 units), followed by Toyota with 13% (2,767 units) and Ford in third spot with 11% market share (2,362 units).
Market share year to date, Mitsubishi (18%) is ahead of Toyota (13%) and Ford (11%).
There were 1,761 light vehicle and 16 heavy vehicle full battery electric vehicles registered in March. The top selling models were the Tesla Model 3 (949 units) followed by the MG ZS (129 units) and the Polestar 2 (105 units).
The Tesla Model 3 was the top selling passenger vehicle.
The MIA noted that, also as anticipated, sales of petrol hybrid vehicles were "soft" in March as some purchasers delayed delivery into April to take advantage of the rebate these vehicles now attract under the new Clean Car Discount.
Of the 496 hybrids registered in March, the top three were the Toyota RAV4 (84 units), Honda Jazz (42) and Mercedes-Benz C-Class (33).
Mitsubishi remained market leader for passenger and SUV registrations with 11% share followed by Tesla (8%) and Toyota (8%).
The top selling passenger and SUV models were the Model 3, Mitsubishi Outlander and RAV4.
Mitsubishi headed CV sales with a 24% share followed by Ford (21%) and Toyota (19%).
Mitsubishi's Triton was top seller (23%) ahead of the Ranger (20%) and Hilux (16%).