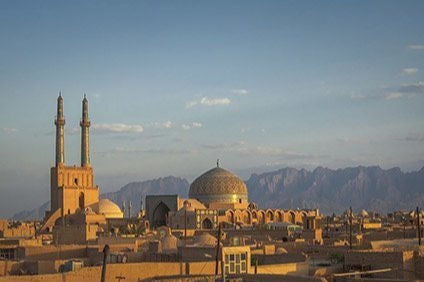 PSA Peugeot Citroen is declining to confirm reports it could hold an exceptional Supervisory Board meeting today (27 January) ahead of Iranian President, Hassan Rohani's visit to Paris tomorrow, which could spark the establishment of a joint venture in the country.
The President's trip – just weeks after decades-old swingeing sanctions were lifted against Iran in return for compliance with a strict nuclear energy deal – is rumoured to be the precursor for a flurry of automotive and other industrial accords as Tehran prepares come in from the international cold and which could see PSA announce a EUR500m (US$544m) joint venture.
Iran seems ready – and willing – to reap an almost unprecedented peace dividend scarcely imaginable only this time last year – although more hawkish elements in London and Washington are cautioning against rushing too quickly into Tehran's orbit.
French automakers have long had strong ties with Iran and it appears likely both PSA and Renault will be in pole position – along with suppliers in the Hexagone – to manoeuvre towards the head of what is rapidly becoming a significant queue of interest in doing business with Tehran.
"We are waiting for the visit of President Rouhani to communicate more details," a PSA spokesman told just-auto from Paris. "As we have already indicated, there are negotiations that are still on going. We have no comment [on the extraordinary meeting, although] we have seen the reports.
"Peugeot has been a historical leader on the [Iran] market with its Peugeot brand. That is why we signed an agreement for DS distribution to distribute our DS brand there.
"We have opened a DS showroom in Tehran – business is [restarting] as and when. We are following this with great interest.
"At the end of the visit, we could communicate more details."
Renault is also remaining tight-lipped as to what it could reveal following the Iranian President's Paris visit, but it seems almost certain the trip will kick-start several business initiatives among many industrial sectors.
"We are still in discussions with our two [Iranian] partners to have a full line-up in the medium and long term with new products, but this is still in discussion," a Renault spokeswoman told just-auto from Paris.
"That is what we have been saying for the past few months."
Rouhani is currently in Italy, where he reportedly met Fiat and even Pope Francis, a clear indication of how swiftly previous implacable barriers are starting to come down.
"Regarding transportation, air fleet modernisation and also locomotive rails and cars, a lot of documents are ready to be discussed and agreed upon during this trip," said Rouhani in Italy.
"Cooperation in different fields of industry, academia, agriculture, tourism, medical equipment and environment are amongst other subjects to be discussed."