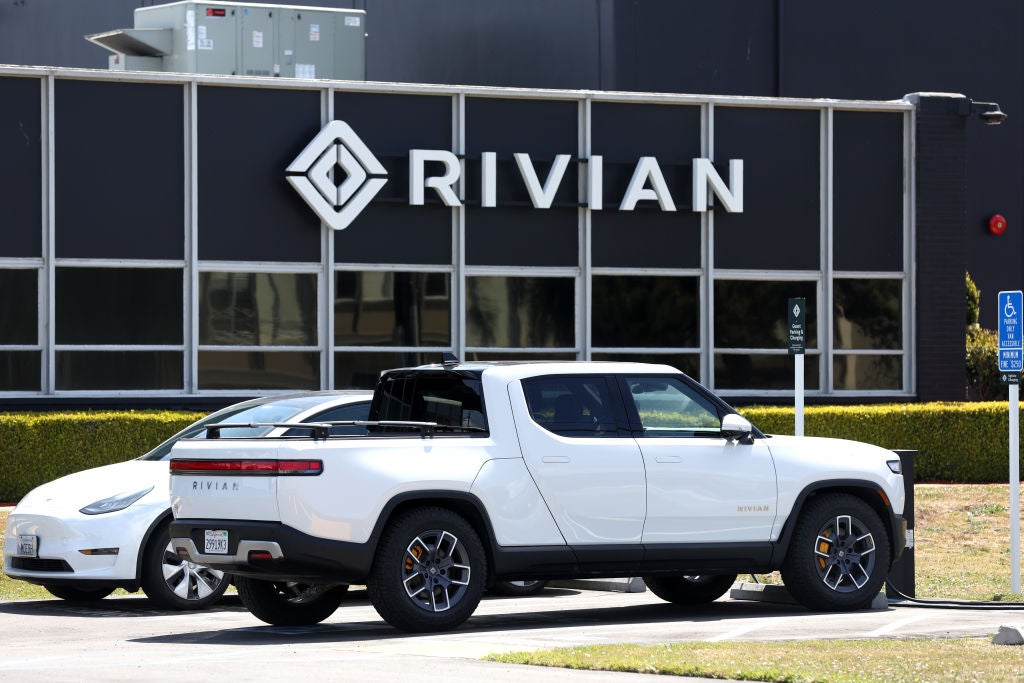 After a difficult period that saw hundreds laid off, electric vehicle startup Rivian has posted a second quarter loss of $1.7bn (compares to a loss of $580m in same quarter last year).
The company said higher operating expenses and R&D spend were behind the loss.
However, revenues were up to $364m versus $95m in the previous quarter.
Rivian also said it continues to ramp production on its R1 and RCV platform lines, producing 4,401 total vehicles during the quarter compared to 2,553 in the first quarter of 2022. It also rolled out EDV 700s with Amazon.
The company also said it remains focused on fully ramping its 150,000 installed annual units of capacity in Normal, Illinois to 'meet the strong demand for our products'. It expects to add a second shift for vehicle assembly towards the end of the third quarter and said that as of 30 June, the R1 preorder backlog was around 98,000 from customers in the US and Canada.
In July 2022, Amazon announced the rollout of its custom EDVs to locations around the US, including Baltimore, Chicago, Dallas, Kansas City, Nashville, Phoenix, San Diego, Seattle, and St. Louis.
The company stuck to its 2022 production guidance of 25,000 total units.