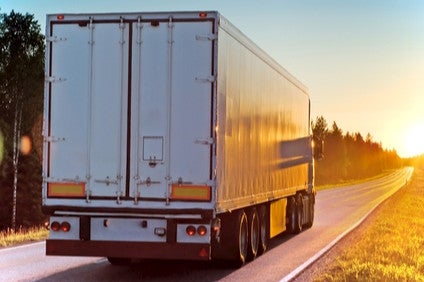 Britain's Road Haulage Association (RHA) says the security situation at the Port of Calais is worsening by the day with some drivers subjected to violence and intimidation from baseball bat-wielding migrants desperate to cross to the UK.
Last week the RHA warned one of its members could be killed in the face of rising aggression and urged the French government to deploy its military to the Port, which is home to sea and rail crossings in the form of ferries, Eurostar and Le Shuttle services.
"[Some] 90% of goods moving from mainland Europe to the UK are carried on the back of a truck and we are appalled despite our pleas for action, nothing is being done to ensure these trucks and, more importantly the drivers themselves, can complete their journey safely and securely," said RHA chief executive, Richard Burnett.
"We need a firm commitment from government it will push its EU counterparts to take action. We also need to know when an increase in security will be implemented.
"This is not what our drivers signed up for. We are fully aware the UK government is working with its EU counterparts to address the situation 'at source' but that will come as little comfort to the 5,000 HGV drivers [who] travel to the UK through Calais each day in fear for their lives."
The haulage body adds despite 1,300 French riot police and gendarmes at Calais, the reality is with around 300 operating at any one time, they are now "massively outnumbered by 18:1."
Wars in the Middle East and huge political uncertainty are seeing hundreds of thousands of migrants and economic refugees flee to Europe.
Mainly destined for Central Europe – particularly Germany – these migrants form the bulk of those escaping desperate circumstances at home – but a persistent core thought to number around 6,000 now – has made its way to Calais determined to travel by any means across the English Channel to the UK..
"Even if the entire security contingent was to be deployed at any one time, the ratio would still be hard pressed to cope at 5:1," said Burnett.
"The level of security currently in place barely scratches the surface of the problem. It's therefore hardly surprising recent days have seen incidents of violence and attacks on trucks far worse than have been seen in recent months.
"And with Christmas produce still travelling across the Channel, the next few days will inevitably see a concerted push by migrants to reach the UK.
"This situation is now deteriorating by the day and we have received reports from members telling us their drivers are being subjected to the most horrifying acts of violence and intimidation.
"These include physical attacks and threats from migrants wielding knives, hammers and baseball bats."
Burnett insists if the situation was reversed, British security forces would be deployed in sufficient numbers to contain and control the situation.