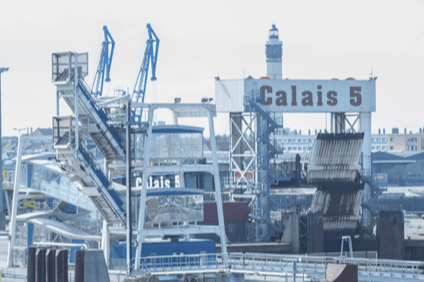 British trade organisation, the Road Haulage Association (RHA), is backing the decision of French authorities to dismantle much of the migrant camp at Calais.
The camp has been the focus of nightly attempts by desperate refugees fleeing civil war and political unrest in the Middle East to reach the UK, with the RHA constantly warning of the danger posed to its members as migrants attempt to access lorries crossing the English Channel.
"It is essential the number of migrants in the camp is reduced as quickly as possible," said RHA chief executive, Richard Burnett. "This will reduce the number of migrants and thereby reduce the number of attacks on HGV drivers.
"It will also make it easier for the French security forces to contain the situation. Of course, it is absolutely essential any children and other vulnerable people currently living in the camp are given clean, safe accommodation and access to facilities that are currently unavailable to them.
"For the citizens of Calais, families will be able to walk the streets without fear of intimidation. And the Calais economy itself will once again benefit as businesses that have suffered as a result of the deterrent effect, return to normal."
The Calais camp situation has continued despite being largely in the shadow of the much larger migrant crisis currently engulfing Central and Southern Europe as refugees look to escape the bitter civil war in Syria and other political unrest in the region and North Africa.
The RHA has consistently voiced concerns for its members' safety at Calais, even going so far as to recently advise drivers not to stop within 100 miles of the Northern France port, as well as urging Paris to deploy military personnel to the area.
"The cost to both the UK and French economy as a whole since the Calais crisis began has been massive," added Burnett. "In particular, the financial losses suffered by UK-bound hauliers on a daily basis as a result of migrants climbing on-board trucks and damaging loads has cost transport operators and their customers millions of pounds.
"In addition, the emotional, and often physical cost to HGV drivers has been considerable. We regularly hear of drivers who quite simply refuse to travel through this critical freight route because they no longer want to put their lives at risk.
"And why should they?"