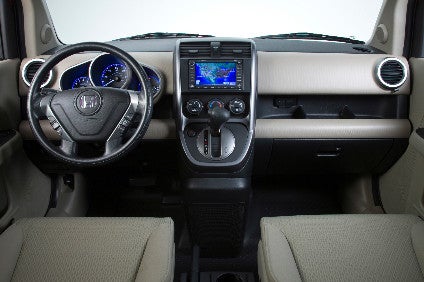 Airbag maker Takata manipulated test results on airbag inflators as far back as 2000, according to US media reports.
The New York Times, citing "a person with direct knowledge of internal company documents", said data manipulation involved tests intended to demonstrate compliance with automakers' design specifications. The paper's source was not authorised to speak to media.
The report noted eight deaths and over 100 injuries have been linked to defective Takata airbags becuase the inflators can rupture, propelling shrapnel into the passenger compartment. More than 19 million vehicles in the United States, and millions more worldwide, have been recalled.
Earlier this month, Honda dropped Takata as a supplier of some inflators, saying that Takata had "misrepresented and manipulated test data". Honda has so far declined to give details but has said that it is aware of "apparent instances of misleading or inaccurate data that were provided to Honda over time" related to "a variety of testing". Honda has said that it alerted federal regulators to evidence as it became available. The automaker has also ordered third-party auditing of Takata's test data.
According to the NYT, Takata's chairman and chief executive, Shigehisa Takada, said at a news conference in Tokyo he continued to believe that the company's inflator technology was fundamentally safe.
The supplier has made conflicting comments. After Honda announced it planned to drop Takata as a supplier, Takata's top safety official, Hiroshi Shimizu, told a news conference in Tokyo that company engineers had not manipulated data. While Takata may have "reported only part of the data" on at least one occasion, "there was no problem" with Takata's findings, he said.
But Takata's United States spokesman, quickly backtracked, telling the New York Times Takata did not dispute claims it had manipulated test data but that it was unrelated to the recalls.
Ford, Nissan and Toyota have also since said publicly they would not use certain Takata inflators.