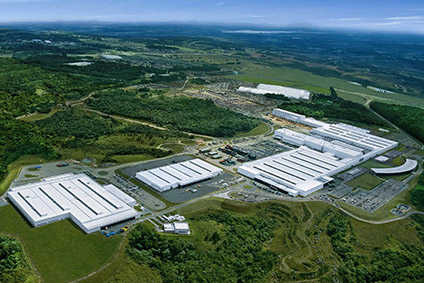 The Kwid will be assembled in Brazil by Renault's Ayrton Senna industrial complex in Sao José dos Pinhais (state of Parana), the automaker announced.
The Brazilian version has been "specially adapted" by Renault Technology Americas, which is one of the seven Renault strategic engineering centres across the world, established at the Brazilian plant.
The Kwid also benefited from the expertise of Renault Design Latin America (RDLA), one of the five Renault strategic design centres, established in São Paulo. Both Brazilian centres worked on interior and exterior design.
The Ayrton Senna Complex opened in 1998, one year after the founding of Renault do Brasil, the Group's Brazilian subsidiary. The Curitiba site includes:
CVP: a passenger car plant (bodywork and assembly) ;
CMO: an engine plant, Mecanica Mercosul, opened in 1999 ;
CVU: an LCV plant, opened in 2000 and run with Nissan as part of the Alliance.
The plant manages the pressing, body assembly, paint work and final assembly of vehicles prior to their distribution through the Renault network.
The main vehicles built on the two production lines are Logan, Sandero, Duster, Duster Oroch and Master.
According to just-auto's PLDB, Brazilian Kwid assembly is from CKD kits. Speaking at February 2016's New Delhi auto expo, Renault's Africa-Middle East-India region chairman, Bernard Cambier, said the company would begin exporting Kwid kits to Brazil by the end of that month.
The low-cost model was revealed to the media in May 2015 and went on sale in India from the second half of last year, the first production vehicle on the Renault-Nissan Alliance's CMF-A platform. In India the model has a standard 800cc, three-cylinder BR8 petrol engine. While no diesel is expected, a BR10 one-litre petrol was expected in 2016 after being shown at the February 2016 New Delhi auto expo, along with a five-speed automated manual transmission.
As well as India and, now, Brazil, Renault is believed to be looking at building the Kwid in Iran. And while the company has denied that such plans exist, it is believed that a restyled Kwid for Dacia's European markets might appear later in 2016.
Renault also plans to export the Kwid from India to SAARC countries such as Bhutan, Bangladesh, Nepal and Sri Lanka. The car might also be exported to some African markets should there be potential demand there.