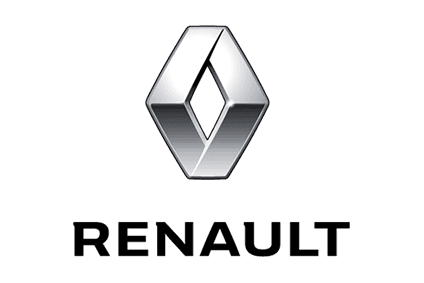 Renault says it is working with the French Foreign Ministry (Quai d'Orsay) as well as the Chinese government in order to assess the mounting crisis in Wuhan where the coronavirus has seen the city put on effective lock-down.
The death toll from the virus has leapt to 106, while cases of infection have also sharply risen as France mulls the possibility of evacuating its citizens by air.
Renault, along with PSA and Valeo is one of several major French companies with production sites in the Wuhan area, but the manufacturer notes its factory, producing Kadjars and Koleos for the Chinese market in the Dongfeng Renault (DRAC) joint venture, is already shuttered for the holiday season.
"The Renault plant in Wuhan was closed for the New Year holidays until 10 February prior to the day when Wuhan has been 'closed,' a Renault spokeswoman told just-auto from Paris.
"Renault is part of the measures set up by the Ministry of Foreign Affairs in conjunction with the Chinese government for French nationals. Similarly, we are in contact with the Korean authorities for Korean nationals located in Wuhan – we have Korean people in our team too.
"We are thus closely monitoring the situation and are strictly applying all measures decided by the local authorities and the WHO [World Health Organisation]."
It had been thought French citizens would leave Wuhan by coach transfer to the city of Changsa, but the Ministry of Health in Paris is now suggesting the evacuation in mid-week could take place directly from Wuhan.
"The Prime Minister has decided to respond to the concerns of our fellow citizens who are currently in Wuhan and their request to return to France, said French Health Minister, Agnès Buzyn. "Our consulate team is in contact 24h/24h with French nationals giving information and advice, but is also evaluating all those who would like to be repatriated to France.
"The Prime Minister has asked for direct repatriation by air, in agreement with Chinese authorities. This will take place in the middle of the week accompanied by a dedicated medical team currently being put together by the Health Ministry. And to stop any spread of the virus on our territory, repatriated people will be monitored by health professionals and will remain in a reception centre for 14 days.
"We are organising a direct flight from Wuhan – that is what the Chinese authorities want. We are making a count now – that could go to some dozens to some hundreds so we are making an inventory of our fellow citizens who want to come back, knowing some of them do not want to be in a reception centre for 14 days."
Pictures emerging from China show Wuhan residents shouting encouragement to each other from blocks of flats, while a massive medical mobilisation has seen hundreds of health professionals arrive in the city from Beijing.