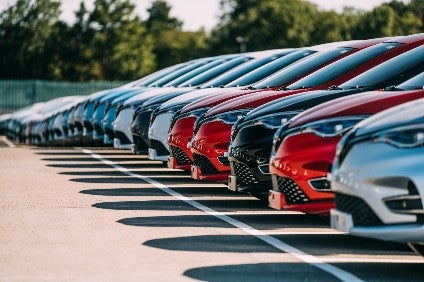 Onto, (formerly Evezy) has taken delivery from Renault UK of the first units of its 1,100 order for Zoe EVs for its EV subscription service.
This is the biggest fleet order for the Zoe model in the UK.
The Zoe EV is the most affordable vehicle in Onto's flexible subscription scheme and, Renault UK said, was chosen for its ease of use, impressive range and positive customer feedback about earlier versions.
This latest order takes the Onto Zoe EV fleet to almost 1,300 cars.
Renault claims to be the top EV manufacturer in Europe.
The original Evezy business bought 180 Zoe EVs for its 2017 launch and was renamed Onto this month.
No deposit is required for users who make monthly payments covering use of the car, insurance, breakdown cover, maintenance and recharge electricity.
There is no long term commitment as the subscription term is only one month. The previous generation Zoe is the entry level model for the scheme with a monthly subscription of GBP339.
Customers can recharge the car using an RFID card which works with the Polar Network infrastructure.
The 1,100 new Zoe EVs will all have the 50KW DC rapid charge option which allows 90 miles of range to be restored in only 30 minutes, and offer a claimed range of up to 245 miles (WLTP). Both the new cars and those supplied earlier have Renault 's new, more powerful R135 motor and 52kWh battery.
Renault UK said Onto opted for the latest Zoe based on customer feedback about its existing models, ease of use and generous specification.
As many customers are new to electric vehicles, another benefit for Onto was that the latest model has many features that are shared with traditional diesel or petrol vehicles, such as a conventional handbrake.
Onto divided the 1,100 car order between the Iconic R135 Z.E. 50 and the sporty GT Line R135 Z.E.50 trim levels.
Vincent Tourette, managing director of Renault Group UK, said: "The rate of people switching to electric vehicles is rising fast but there are still many who are wary of making the step or who need to see fully how an EV will work with their day to day lifestyle.
"We are delighted that Onto has chosen the Zoe as the perfect all electric vehicle to help these drivers, plus those who are already converted and need no persuading, experience the many benefits of driving an EV."
Rob Jolly, Onto CEO, added: "We are in the midst of a big societal shift which has been further accelerated by the pandemic. Our subscription service offers more freedom to customers when it comes to driving an electric car.
"The previous generation Zoe has been core to our growth as a business, and we're excited to see the improvements in the new model – with more features, a better range and DC rapid charging."
Purchased outright, the Zoe EV lists from GBP26,495 on the road after the UK Plug-in Car Grant (35% of the purchase price; maximum GBP3,000).
Renault UK also offers retail customers a free 7kW wall box charger installed at their homes.