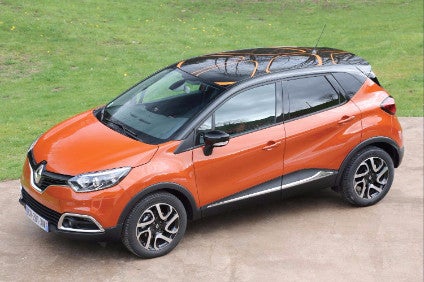 Renault will recall 15,800 diesel Captur SUVs to fix pollution-control systems and offer voluntary emissions-system updates for about 700,000 vehicles as the French carmaker seeks to avoid a Volkswagen-type crisis.
The recall, which started last month, will be limited to the 110-horsepower diesel version of the Captur small sport utility vehicle, the company told Bloomberg. Production on the model began in July, and the problem was detected in September, at which point it was fixed, Renault executives said.
"We're not cheating, we are meeting the norms, and we are not trying to trick the consumer," said CEO Thierry Bollore. Fixing the filters in the Captur will take about half a day per engine.
The carmaker has lost EUR3.3bn (US$3.6bn) in market value since revealing last Thursday that its offices in France were searched by government fraud investigators as part of a probe into vehicle emissions, Bloomberg noted. Begun last year in the wake of Volkswagen's cheating on diesel-emission tests, the probe involves testing 100 randomly chosen vehicles, including 25 Renault cars.
There are other brands that exceed emissions limits, French environment minister Segolene Royal said in an interview with RTL Radio, declining to name them. These carmakers have been summoned to the ministry, she said.
According to Bloomberg, Renault said the rest of the tests won't result in more recalls of its vehicles, though it will offer about 700,000 customers the option this summer of voluntarily bringing in their cars for an emissions-technology update. The company delivered about 607,000 vehicles in France last year, out of global sales of 2.8m vehicles.
Bloomberg said the faulty filters turned on between 17 degrees Celsius (63 degrees Fahrenheit) and 35 degrees C. European tests for engine emissions are run at temperatures of 20 degrees to 30 degrees C. Average real-world temperatures in Paris are much lower, however. Daytime average highs there exceed 17 degrees C only between May and September.
"We urgently need to have a new test method to bridge the gap between the current laboratory testing of pollutant emissions, as defined by law, and the very different conditions experienced on the road," Erik Jonnaert, secretary general of the European Automobile Manufacturers' Association, said in a statement.