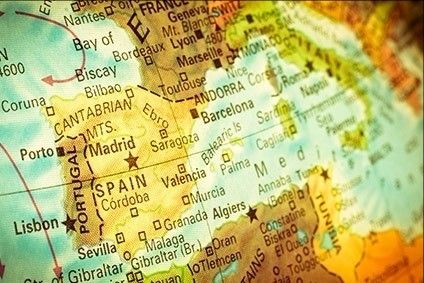 Renault is to invest EUR600m (US$641m) to upgrade its Palencia site, 240km north-west of Madrid, from 2014 to 2016, where it manufactures the Mégane and Kadjar.
After starting volume production of Renault 's crossover Kadjar in the spring and its maiden appearance at the 2015 Geneva Motor Show, the site is following through with launch of the New Mégane, unveiled at the Frankfurt Motor Show in September.
A third production shift (at night, which had been discontinued in late 2011) has been reinstated to meet high demand for Kadjar and the Palencia workforce has more than doubled in the last eighteen months, from 1,900 to 4,200.
The Palencia site has had successive generations of Mégane, more than 4m of which have been made in Spain since 1995.
New Mégane follows Kadjar and both cars are based on the Renault -Nissan Alliance's new modular architecture, CMF C/D.
Renault says its manufacturing excellence plan for Palencia had already begun in the wake of the Spanish competitive performance agreements signed in late 2012, a crucial factor in the plant being assigned production of the new models.
To boost performance and competitiveness, Palencia took up the Alliance Production Way (APW) in early 2015, along with the other Renault and Nissan facilities. The APW is derived from best practices across the Renault and Nissan production systems.
Another key point involved in adaptation to production ramp-up is personnel training. In 2014, training at the facility totalled 42h, a figure which doubles with arrival of the two new models.
Three areas of the Palencia facility underwent substantial upgrades to adapt to take-up of the two new models, while to supplement the 800-strong workforce, there are 874 robots.
There are also 70 new robots on the new body side assembly line, the Nissan Standard Line (NSL).