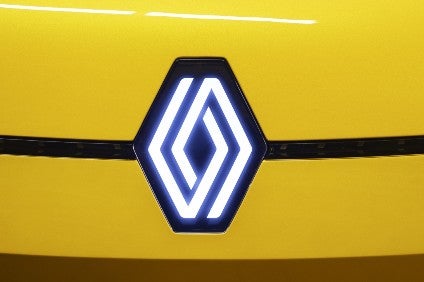 All seven executives prevented from leaving Renault's Fonderie de Bretagne factory have now exited the building, but the dispute between the manufacturer and a hardline union shows no sign of abating.
Renault is seeking a buyer for its Fonderie de Bretagne (FDB) manufacturing facility in Caudan, near Lorient, employing 350 staff, after an eight-month study, with one union in particular angered by what it sees as an impasse.
The plant has been in South Brittany since 1965 and produces rough-cast and machined parts for the automotive industry, including safety components, engine and gearbox elements.
The dispute escalated from a blockade of the site by the hardline Confédération Générale du Travail (CGT) union, to the seven members of management not able to leave the building, but it now appears they have exited the premises.
"They are not being held any more," a Renault spokesman told just-auto from France. "On the other hand, the site is still blocked. At 22:30 [on 27 April], they [retained staff] came out.
"At this moment, I can't say [if in talks with unions], [but] there is a meeting with regional politicians in Lorient. Renault is not involved in the Lorient meeting – it is the CGT there. Other unions [are] at the site, but they are not involved in this movement."
The increasing shift to electric vehicles means fewer parts need to be manufactured in foundries, leading a group of senior French politicians, headed by Finance Minister, Bruno Le Maire, to ink an amendment to the 'France Relance' plan, releasing further support funding for the sector.
France will plough EUR50m (US$60m) into retraining workers being made redundant in the automotive foundry industry, with manufacturers contributing a further EUR20m.
The Paris discussions, which saw a host of senior French politicians, OEMs and foundry companies meet in the capital, drew short shrift however, from the CGT union, which is leading the blockade.
"What we understand, which came out of this [Paris] meeting, is the only money which will be put on the table, will be to make workers redundant or retrain them," said CGT delegate, Mael Le Goff, speaking on video footage from Ouest France.
"The future of the Fonderie de Bretagne never appears anywhere. It's a year now since we have been [going around the houses]. A year, a year, where we've gone from one meeting to another and absolutely nothing happens. Honestly, it's high time someone acts.
"We've contacted the Prefecture, we've met the Economy Minister; now it's up to them to find a solution. Because the solution is not here, it is elsewhere. What we want…is to have volume, to stay in the Renault Group and for the moment it is the opposite which is happening.
"So once more, we are forced to blockade to have a reaction."
Le Maire's Finance Ministry accepted the automotive foundry sector was beset by "major challenges" associated with a sharp drop in demand for internal combustion engine components.
"Vehicle weight reduction and electrification of the car parc is leading to significant changes in technologies and required skills to be able to respond to the expectations of manufacturers and automotive suppliers," noted a Finance Ministry statement.
France registered 107,000 electric vehicles in 2020, which represents a tripling of market share compared to 2019.
"Renault Group recalls the search for a buyer is currently underway in order to maintain the site's activities and ensure the continuity of jobs," added a Renault statement.
"This process must continue with dialogue and calm."