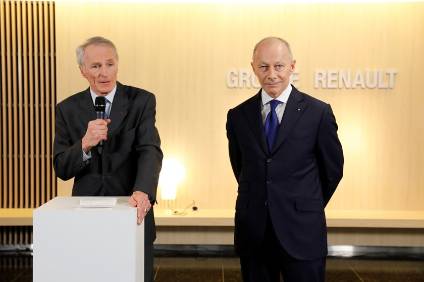 Renault has published full-year results that show a substantial fall to operating margin and net income in 2018. The results come as uncertainty swirls over the company's alliance with Nissan as former CEO Carlos Ghosn remains in detention in Japan.
Although Renault said sales were up 3.2% to 3.9m units, group revenues were down 2.3% to EUR57,419m.
Group operating income stood at EUR2,987m compared to EUR3,806m in 2017, a decline of 21.5%. Renault said the decrease was down to the Argentinean crisis impact and provisions relating to the early retirement program in France.
Net income of EUR3,451m compared to EUR5,308m in 2017. Renault said that decline came mainly from Nissan's contribution, down EUR1,282m (which also benefited in 2017 from a one-off gain of EUR1,021m). Nissan has been battered by poor performance in the key US market.
Thierry Bolloré, Chief Executive Officer of Renault, said it has been a challenging environment for the company. "In 2018, Groupe Renault maintained its strong performance, despite the business environment deterioration," he said. "The commercial and financial results demonstrate the group's resilience and its rapid adaptation to a more challenging environment."
The 2018 results met Renault's own targets, including revenue growth before currency effects and an operating margin above 6%.
For 2019, the company targeted profitability of "around 6 percent" compared with a 6.3% operating margin achieved in 2018.