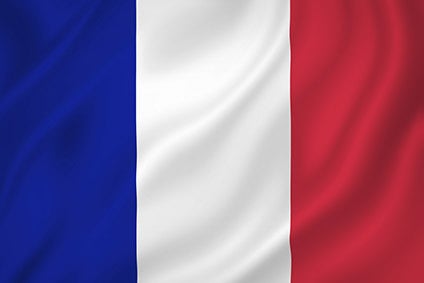 Renault says it will guarantee work for beleaguered stamping supplier, GM&S, but cautions it has alternatives should the company enter liquidation in a dispute which is casting a shadow over newly-elected French President, Emmanuel Macron's first week.
The French automaker accounts for around 20% of the stamper's operations, with PSA Group the remaining 80%, but severe difficulties in securing further orders are threatening the future of the La Souterraine supplier with unions calling for urgent round table talks between the company, the French State and the manufacturers involved.
Furious unions may be trying to take advantage of France's transition period at the moment following the accession to power of President Macron last Sunday (14 May) and the formation of a new government by recently appointed Prime Minister, Edouard Philippe.
French television pictures show gas cylinders attached to the outside of the factory in South West France as well as people cutting machinery in what appears to the interior of the plant in a bid to force the pace of negotiations.
A bewildering number of actors have become involved in the process for what is a relatively small supplier employing 277 people but for some – and perhaps particularly to the unions suspicious of a pro-business new President Macron – the situation is seen as something of a litmus test of the new Head of State's stance towards protecting French businesses.
"We are still at their side [but] it is several years since they are in difficulties," a Renault spokeswoman told just-auto from Paris. "We guarantee the parts we make today we let them continue to make for us."
The automaker is also committing to pay for the raw materials involved in the stamping process while GM&S seeks to secure the firm backing of an unnamed potential buyer.
"When there is a supplier in difficulties and they can't pay their own suppliers, Renault intervenes and pays the raw materials," added the spokeswoman. "We pay also every time they deliver – there is no delay. It is exceptional to help suppliers [in this way].
"We have been helping them for many months – they don't have any new customers. We have another supplier which makes stamping parts [in case]."
Unless the mystery possible buyer steps forward rapidly with a concrete plan, GM&S is slated for liquidation on 23 May, but it would be a major blow to the Macron era, should the issue, which has garnered widespread media coverage in France, emerge as an early casualty of his Presidency.
"We have internal and external solutions – we will not have production problems," added the Renault spokeswoman. "Today what we are proposing is to continue with what we have – I don't know what will play out. The unions want us to increase our orders significantly – almost double."
Nouvelle-Aquitaine regional council president, Alain Rousset has met management and unions to try and thrash out a solution to the situation, which has already seen the authority stump up EUR580,000 (US$642,000) for April's salaries, although it is unclear what will happen this month.
Neither the CGT nor Force Ouvriere unions were immediately available for comment.