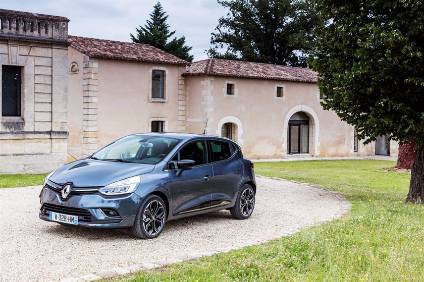 Car market data released by data specialist JATO Dynamics shows that a surge in sales from the enlarged Renault-Nissan Alliance (now with Mitsubishi added) threatens to overtake second placed PSA, despite the addition of Opel/Vauxhall to PSA, in the European market.
JATO sales data for August (Europe 27 national markets) shows that the Renault-Nissan Alliance's big brands all posted double-digit growth (Renault +11.4%; Dacia +12.6%; Nissan +17.2%; Mitsubishi +17.1%) compared with PSA's more mixed performance (Peugeot +9.6%; Citroen +5.8%; Opel/Vauxhall -1.6%).
VW Group kept its lead, despite losing 0.6 percentage points of market share last month (Volkswagen brand itself down at -4.4%).
Notably, Poland recorded an outstanding result for the month, registering a significant 21.8% increase in volume, placing it only 1,000 units behind Belgium, Europe's sixth largest market. Poland's strong economic performance is the reason behind this boost to its car market and it is clear that this growth will continue, JATO says.
JATO analyst Felipe Munoz, highlights the quiet nature of the month of August in Europe. "August is usually a quiet month for car registrations and our data shows that the average monthly sales for August in the last 5 years were 31% lower than the total monthly average. The summer holidays clearly have a lot to do with this. Italy is the market which is most impacted by the summer, as its economy more or less stops in the second and third weeks of August," he says.
"This affects all brands who sell cars in Italy, but particularly those who rely on the market the most, such as Fiat, Alfa Romeo and Jeep, who all sold lower volumes. Other markets that are similarly hit by the summer include France, Croatia, Portugal, Greece and Spain. Not every country experiences this August lull though, in fact, both Romania and Norway have seen their average registrations grow in August by 34% and 2% respectively."