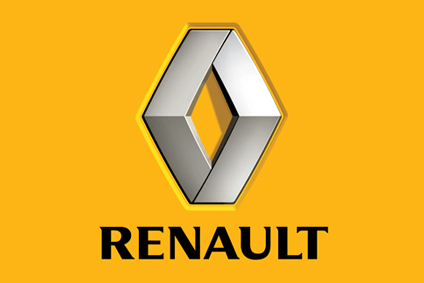 Renault Group has posted record half-year sales up 10.4% to 1.88m vehicles, with all Group brands seeing rises in volumes and market share.

"We set a new record with sales of over 1.88m vehicles in a six-month period," said Renault EVP Sales and Marketing, Thierry Koskas. "Our sales volumes and market share increased for all our brands and in all regions. Our strategy of range renewal and geographical expansion continues to produce results."
In Europe, group registrations continued to grow faster than the market. They increased 5.6% in a market up 4.4% to a total 1,025,146 in the first half of the year. The Group took a 10.8% share of the European market, up 0.1 points.
The Renault brand posted growth of 4.3%, for a market share of 8.2%. Renault benefited in particular from the complete renewal of the Mégane family in 2016. Clio 4 is the second best-selling vehicle in Europe, while Kaptur ranks as the number one crossover in its category.
Renault maintained its lead in the electric vehicle segment with a market share of 26.8%. Sales volumes increased 34%. Registrations of ZOE, Europe's top-selling electric vehicle, rose 44%.
The Dacia brand posted a first-half-year sales record in Europe with 245,453 vehicle registrations (up 9.3%) and a 2.6% share of the market. These results were driven by the performance of Sandero phase 2, launched in late 2016, and Duster.
Outside Europe, all the Regions increased their sales volumes and market share. Group registrations rose 16.8% in a market that grew 3.4%.
Of note was Russia, returning to growth for the first time in four years, rising 6.9% in the first half of the year. The Group increased sales by 14%, including Lada, with the model increasing almost twice as fast as the market, up 12.8% for a share of 19.5% (up 1 point), driven by the success of the new Vesta and Xray models.
The Renault brand claimed an 8.5% share of the market, up 0.7 points. Kaptur registrations totalled more than 14,140 units for the half-year period. With the consolidation of Lada sales volumes, Russia now stands as the group's number-two market.
Market outlook in 2017:
In 2017, the global market should see growth of around 1.5% to 2.5%. The European market is still expected to grow 2% during the period, while the French market is expected to expand by 2%.
Outside Europe, the Russian market could grow by more than 5% and the Brazilian market by 5%. Growth momentum is expected to continue in China (+5%) and India (+8%).
In the second half of the year, the Group will continue to take advantage in Europe of its renewed range and internationally of the momentum of Koleos in China, Kaptur, Xray and Vesta in Russia, QM6 and SM6 in South Korea, and the new SUV range in Latin America.
Groupe Renault confirms its 2017 sales objectives with growth in sales and market share in Europe and outside Europe.