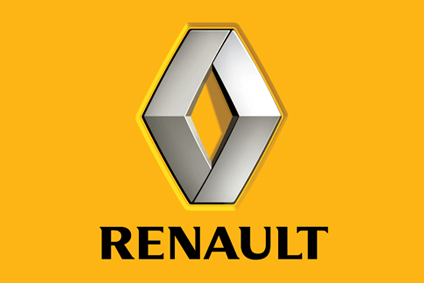 Renault Group has unveiled first-half net income soaring 54% to EUR2.4bn (US$2.8bn), while revenue rose 17% to EUR29.5bn.
"The Group posted new record results for a first half-year," said Renault chairman and CEO, Carlos Ghosn.
"These results are due to our product range renewal plan, our geographic expansion and the commitment of all our employees.
"This achievement puts us on solid ground for the implementation of our next strategic plan and allows us to confirm our guidance for the year."
Automotive excluding AvtoVAZ operating margin was up EUR171m (+15.3%) to EUR1.3bn or 4.8% of revenues compared with 4.7% during the first half of 2016.
The performance is due primarily to strong growth in activity (positive impact of EUR346m) and the decrease in industrial costs (positive impact of EUR204m).
Unlike 2016, the mix/price/enrichment effect no longer benefits from price increases in emerging countries to compensate for currency devaluations and it turned negative in the amount of EUR180m.
Raw materials had a negative impact of EUR132m, while currency impact was slightly negative (-EUR99m), largely due to the depreciation of the British pound.
The Group's operating income came to EUR1.8bn compared with EUR1.5bn in the first half of 2016 (+21.2%). This improvement is due to the increase in the operating margin and the reduction in other operating expenses.
Outlook 2017:
In 2017, Renault Group estimates the global market should see growth of around 1.5% to 2.5%. The European market is still expected to grow 2%, with the French market forecast to expand by 2%.
Outside Europe, the Russian market could grow by more than 5% (versus up to 5% previously) and the Brazilian market by 5% (versus stable previously).
The growth momentum is expected to continue in China (+5%) and India (+8%).
Within this context and including AvtoVAZ, Groupe Renault is confirming its full-year 2017 guidance.